2 Minute Read:
Millions of women and men struggle with excess fat deposits, causing them to feel less confident in their bodies. You may even be at your ideal weight but self-conscious about your flabby upper arms, love handles, belly pooch, or other common problems that negate your toned physique.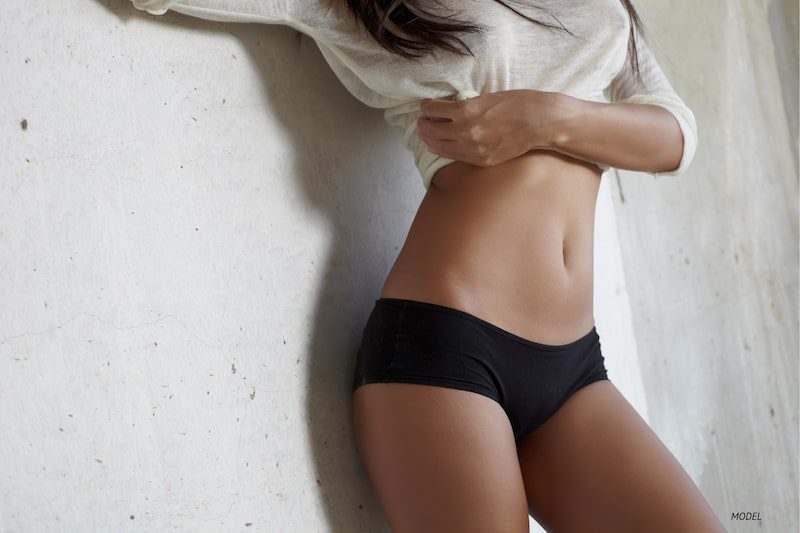 For individuals unable to achieve their aesthetic goals by conventional means, liposuction is an excellent plastic surgery treatment that can help you achieve a sleeker, more proportionate body.
Here are some top reasons why you might consider having liposuction.
1. To Eliminate Diet and Exercise-Resistant Fat
Sometimes, even with an active, healthy lifestyle that incorporates strict diets and exercise routines, it can be incredibly difficult to remove pockets of flab from your body.
Liposuction effectively eliminates isolated, bulging areas of localized fatty deposits anywhere in the body to achieve a more flattering contour.
2. Nearly Any Area of the Body Can Be Treated
For patients looking to target multiple areas for a more dramatic change in their body contour, liposuction is a suitable choice. The versatility of the procedure allows it to be used virtually anywhere to achieve the changes you desire. This includes (but is not limited to) the abdomen, back, flanks, thighs, hips, etc.
3. Liposuction Offers Permanent Results
With liposuction, fat is removed instantly and permanently.
When your treatment is complete, the removed fat cells are gone for good. However, the remaining fat cells can expand with significant weight gain, so patients are advised to keep up with physical fitness and make wise decisions in diet to maintain their results.
4. Can Be Combined With Other Procedures for More Dramatic Results
Liposuction can be performed in conjunction with other surgical procedures such as tummy tuck surgery, breast lift surgery, upper body lift surgery, and other skin-tightening procedures for the best results.
Autologous fat transfer can also be performed for patients who desire more extensive body contouring.
5. You Are Ready to Look Slim, Fit, and Toned
For people who have put in the work to lose weight and improve their strength and health, liposuction can help them sculpt their physiques even further. The procedure allows you to achieve a more toned, fit, and proportionate body and create a better silhouette that makes you look and feel your best.
It is important to note that liposuction is not a substitute for weight loss or a treatment for obesity. Ultimately, the ideal candidate should be in good overall health, have minimal skin laxity, and have realistic expectations of the procedure's outcome.
Interested in Learning More?
While not everyone is a good candidate for the procedure, we encourage you to book an appointment with our experienced plastic surgeons to discuss your desires and determine if liposuction is the right option for your specific needs. Contact us today at 202-966-9590 or fill out our online form to schedule your consultation.