5 Minute Read:
Cosmetic nose surgery (rhinoplasty) continues to be the most performed cosmetic surgical procedure for men and women. This is because aesthetic frustrations with the nose can cause people to feel self-conscious and embarrassed about their appearance, and unlike other physical imperfections, there's really no way to cover an unsightly nose with makeup or clothing.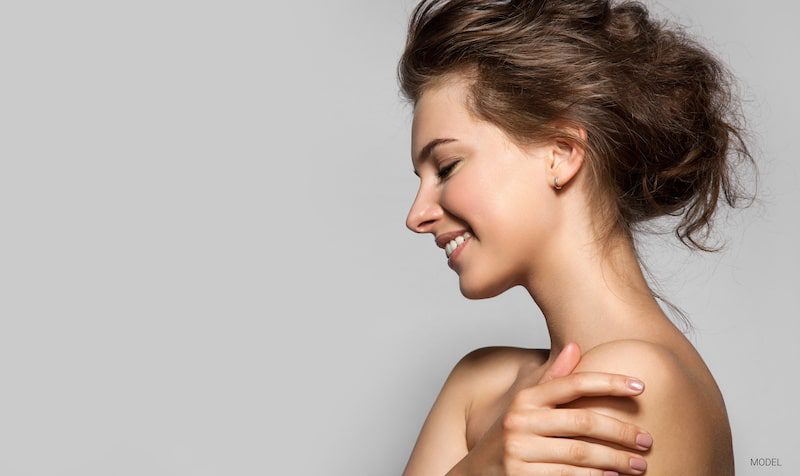 Whether your cosmetic concerns with your nose are genetic or biological (something you were born with) or result from trauma (a broken nose), corrective nose surgery can help you achieve the facial appearance you've always wanted.
However, there are some important details that are important to consider and understand before you go under the knife to achieve the nose of your dreams.
What Exactly Is Rhinoplasty?
Rhinoplasty is an invasive procedure that can help correct issues with the nose. The benefits of this procedure are both physical and psychological, as you can feel more comfortable and confident with the way you look. Rhinoplasty can help correct any number of nose concerns, including:
A crooked nose

A nose that is too large or small for the face

Nasal humps

or bumps

An upturned or

downturned nasal tip
What Should You Know About the Procedure?
1. Rhinoplasty Isn't Just for Aesthetic Purposes
A common misconception that many people have is that they tend to think that a "nose job" can only correct cosmetic issues with the nose (some of which are noted above).
And while rhinoplasty is largely aesthetic in purpose, it can also help correct functional issues with the nose. A nose injury can greatly affect a person's breathing ability. Rhinoplasty can help men and women who suffer from a deviated septum, as the structure of the nose can be adjusted to help patients breathe easier.
2. It Affects the Entire Face
Because the nose is located in the center of the face, its shape and size has an effect on the entire facial aesthetic. This is often the reason why many people choose to have a rhinoplasty procedure (their nose is negatively affecting the way their entire face looks). However, it is important to understand that changing the look of your nose may alter how you perceive the rest of your face.
3.
Revision Surgery
Is a Possibility
While your cosmetic surgeon will do everything possible to ensure a safe and successful procedure, there is always the possibility of healing irregularities that can negatively affect your results.
When this happens, rhinoplasty revision surgery can be performed to correct the irregular healing and make sure that you end up with the nasal appearance that you desire.
4. Not All Procedures Are the Same
Like many plastic surgery procedures, no two rhinoplasty procedures are the same. This is largely because no two patients are the same.
Each patient has a unique and specific cosmetic issue that they want to address (while some patients want a smaller nose, others may desire a larger nose, etc.). Additionally, rhinoplasty differs from some other procedures in that there are multiple procedure techniques that can be used.
Corrective nose surgery can be performed through an open rhinoplasty technique or a closed rhinoplasty technique.
With open rhinoplasty, the incision is made on the strip of skin between the nostrils (the columella) to allow your cosmetic surgeon more visibility during the procedure.
With a closed rhinoplasty, the incisions are made within the nostrils, which conceals resulting scars. The specific technique used will be chosen by your cosmetic surgeon and is dependent on the type of correction you are having done.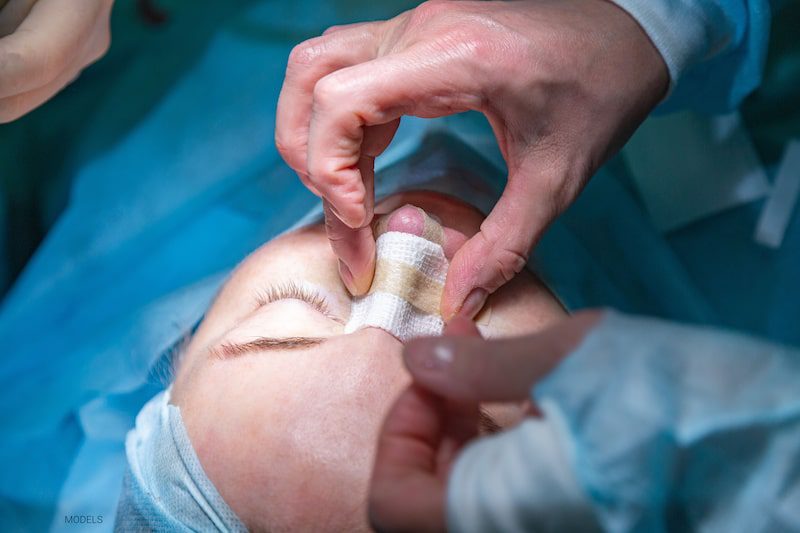 5. Your Nose Is Specific to You
Many patients look at other people's noses (whether it be celebrities, family, or friends) and want to replicate that same nasal appearance for themselves. However, no two noses are the same.
The nose shape and size that works for one person does not always (and, in fact, rarely) works for another. That is why your consultation is so important. Your cosmetic surgeon will have the chance to help you decide which nose aesthetic best compliments the rest of your facial features.
6. Choosing the Right Surgeon Is Crucial
Nose surgery is a complicated procedure that should be performed by a cosmetic surgeon who has the experience, knowledge, and ability to give you the results you deserve. You don't want just anybody operating on your nose (especially because, as we've discussed above, your nose affects the entire look of your face).
It is important that you do some research and find a plastic surgeon that you feel comfortable with. Dr. Steven P. Davison and the professionals at DAVinci Plastic Surgery are dedicated to their patients, making sure to put their patients' health and the quality of results at the forefront of everything they do.
7. Your Consultation Is So Important
Like any plastic surgery or cosmetic treatment, your rhinoplasty consultation is the first and most important step in achieving your aesthetic goals. Not only will you be able to share your cosmetic concerns and desires with your surgeon, but your surgeon will have the opportunity to examine your nose to decide which specific techniques are required to help you look your absolute best.
While many people are nervous about plastic surgery, your consultation is a chance to meet your cosmetic surgeon and have all your questions about plastic surgery answered.
Want to Learn More About Rhinoplasty?
If you are frustrated with the appearance of your nose and are ready to make a change, then give DAVinci Plastic Surgery a call at 202-966-9590 or fill out our online contact form to schedule your consultation.