3 Minute Read:
Let's be honest, nearly each one of us has some extra fat on our bodies that we'd love to get rid of. And while nothing beats a healthy diet and regular exercise, sometimes these just aren't enough to remove pockets of stubborn fat from our bodies.
This is where plastic surgery comes in. Liposuction is one of the most trusted and commonly performed cosmetic procedures each and every year.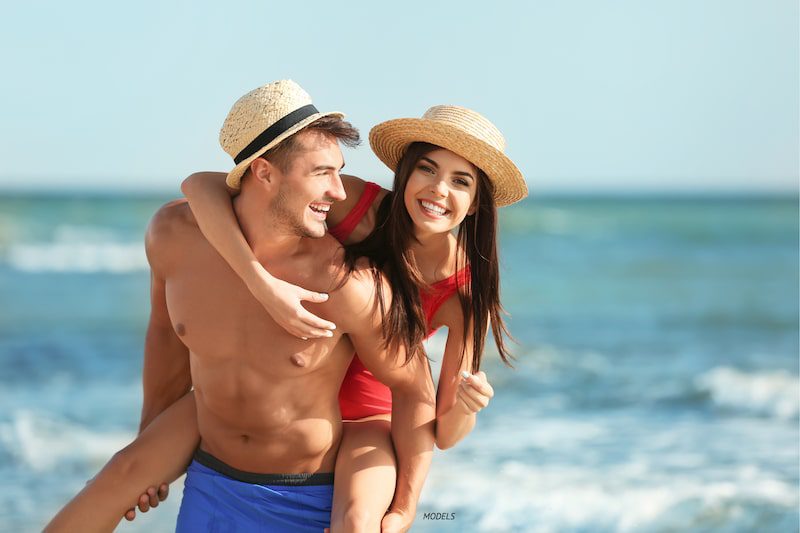 Liposuction can help you shed that extra flub so that you'll be ready to show off your newly sculpted body to the world. And what better time than summer to do that, right?
Summer means pool parties and hanging out at the beach, and you want to have a beach body just like your favorite celebrity! With liposuction, you'll be able to feel comfortable with your appearance so that you can show off your contours in bathing suits, bikinis, and cute summer outfits.
What Is Liposuction?
With over 210,000 procedures performed in 2020, liposuction is one of the most popular and successful plastic surgery procedures available. Liposuction removes stubborn subcutaneous fat from various areas of your body.
And the best part is that once the fat is removed, it is gone for good!
Liposuction surgery takes anywhere from one to several hours to be completed and is performed under local or general anesthesia so that you don't feel any pain during the procedure.
Liposuction is a minimally invasive procedure, which means that Dr. Davison or Dr. Pinell will only make small incisions in your skin. This will result in only minor scarring that will fade over time. It is through these small incisions that your plastic surgeon will insert a cannula (a thin tube) to break up the fat deposits under your skin. After this fat is loosened, it is vacuumed out of your body through the cannula.
Because liposuction offers such dynamic results, it is often used in conjunction with other plastic surgery procedures, such as:
What Are the Benefits of Liposuction?
The benefits of liposuction are both physical and mental. Stubborn fat that diet and exercise can't get rid of will be gone, and you'll be left with a thinner and more contoured physique.
In addition to that, you'll be able to feel confident about the way you look. Instead of covering up with clothing or towels, you'll be able to enjoy the water, sun, and sand this summer!
Why Do I Need to Act Now?
As much as we'd like them to be, liposuction results aren't immediate. Generally speaking, it takes one to three months for your liposuction results to become final (and for all swelling to subside), which means that you'll need to schedule your consultation soon so that you can have that summer body ready for those hot months.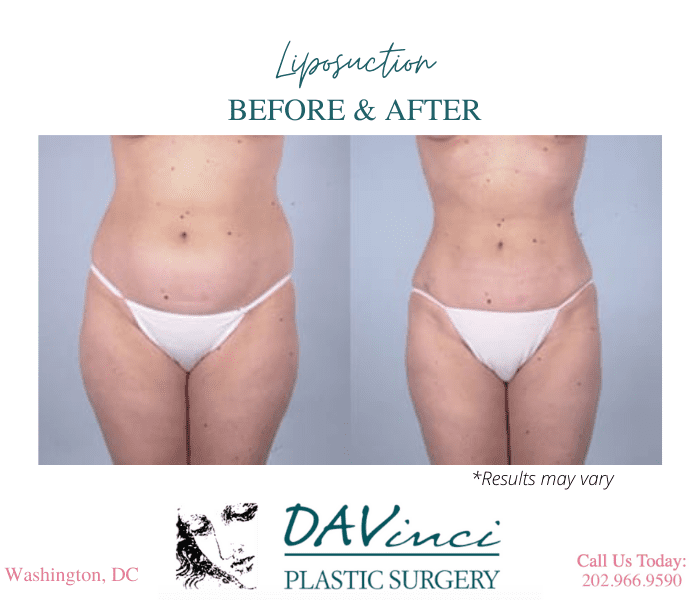 You can see more transformations by visiting our liposuction before and after photo gallery.
Interested in Learning More About Liposuction?
If you are looking to finally get that beach body you've always wanted, then give us a call at 202-966-9590 or fill out our online contact form to schedule your consultation.