COSMETIC and PLASTIC SURGERY TRENDS FOR 2015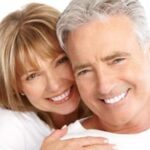 Some of the hottest procedures of 2014 will continue to grow this year, but there are some new predictions about what will be "in" for 2015. Last year buttock augmentation and neck rejuvenation showed some of the greatest increases. So what is in store for this year? Read on to learn about the trends for 2015.
FROM TOP TO BOTTOM… Increasing over 50% in previous years, the popularity of the buttock augmentation will continue to grow. The safest way to improve shape and volume with a buttocks augmentation is from using your own excess body fat. Fat grafting is rising in popularity, but it's very important to choose a surgeon such as myself, who understands the art of body sculpting and has the surgical skill to achieve each individual's desired result.
Also, the neck lift and neck liposuction will continue to grow, as people realize that no matter how smooth and wrinkle free the face is, a droopy neck and jowl is a sure tell tale sign of age. Depending on the specific concern about the neck, there are a variety of techniques to smooth, lift and thin out this area and restore a youthful, elegant neck profile.
MORE FOR MEN… Men aren't missing out on the opportunities that come from looking young and healthy. They are looking for more kinds of procedures ranging from non invasive to plastic surgery. Gynecomastia (male breast reduction) has risen as have facial procedures. Men tend to prefer "in and out" procedures that don't keep them from productivity, especially line smoothing injectables like Botox, so much that Botox for men has been nicknamed "Brotox."
DON'T FORGET ABOUT THE MOMS… After sacrificing their body to grow and nurse the miracle of a baby, moms deserve to feel good about themselves. This has led to an increase in Mommy Makeover procedures to help them return to their pre pregnancy body. Mommy Makeovers can restore confidence, the feeling of body normalcy and beauty. This can mean different things for everyone, but usually includes a combination of procedures like a tummy tuck to tighten the stretched out abdomen muscles, liposuction to address baby weight that just won't go away, and breast augmentation to create a more harmonious upper body.
FILLING IN THE FACE…The effect of volume loss on an aging face is becoming more and more understood by the general population. Facial contouring to restore volume can make a subtle yet significant difference in the youthful appearance. Fillers like Voluma XC are perfect for cheek augmentation that can provide a slight lift to the entire face, even decreasing the appearance of marionette lines.
LUSCIOUS LIPS… This popular treatment will likely remain a top request for 2015. Although, the trend is changing so that more and more requests are for a natural looking fullness rather than the over filled lumpy lips of years past. This more natural lip look can be achieved with (lip augmentation) involving the judicious injection of hyaluronic acid fillers like Juvederm.  Do this now to look fabulous for Valentine's Day.
What will your new look be in this new year? If you'd like to discuss any of these popular procedures for 2015 or another more personalized need, please schedule a consultation with me. Visit www.davinciplastic.com.
Dr. Steven Davison