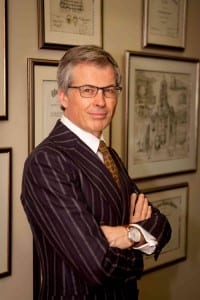 As one of the only triple board-certified surgeon in the Washington DC area, Dr. Davison is devoted to providing his patients with the highest level of care and superb results. This highly reputable surgeon is engaging and considerate of his patient's feelings and needs while concentrating on patient safety.
With a pre-medical degree as a dentist, a total of 19 years of training, and a successful academic career as a professor of plastic surgery at Georgetown University, Dr. Davison has a wealth of experience to entrust your care to.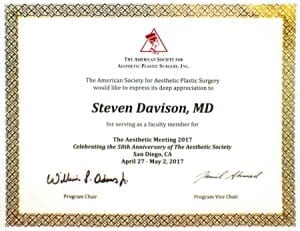 Dr. Davison's triple board certifications in plastic surgery, facial plastic surgery, and otolaryngology/head and neck surgery are testimonial to the breadth and depth of his surgical expertise and experience. He is a Fellow of the American College of Surgeons (FACS), which means that his education, training, professional qualifications, surgical competence, and ethical conduct have passed rigorous evaluations and meet the high standards established by this distinguished association. As the 2012 president of the National Capital Society of Plastic Surgeons, Dr. Davison oversaw this nonprofit organization's efforts to improve plastic surgical care and results and give back to the local region. He is also a member of numerous prestigious surgical societies, most of which require nomination and thorough evaluation for membership.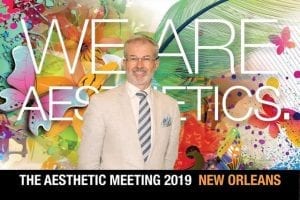 Dr. Davison spent nine years at Georgetown University and remains a full professor of both plastic surgery and otolaryngology. He has trained several generations of plastic surgeons and has been twice awarded "teacher of the year." In 2013, Dr. Davison also served as an oral examiner of junior surgeons seeking certification by The American Board of Plastic Surgery. Dr. Davison has written over one hundred publications on many of the newest techniques and most important plastic surgery subjects, including patient safety. He is also a national speaker on patient safety, prevention of deep vein thrombosis, and reconstructive surgery techniques, which he applies in his own practice.
Qualifications
A surgeon can be judged on three criteria: training, qualifications, and results. Dr. Davison has been trained at the most prestigious centers in the United States. His undergraduate degree is a Dental Degree from the University of Edinburgh, Scotland, where he graduated with distinction by winning the Dell Medal for Performance and The British Student of the Year prize. His medical degree is from the University of Maryland, where he won the Babcock Award for surgical excellence. Dr. Davison studied head and neck/otolaryngology at the Mayo Clinic followed by his plastic surgery fellowship at the University of Pittsburgh and a reconstructive cancer fellowship from MD Anderson, the premier cancer hospital in the country.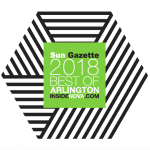 In an industry in which board certification in plastic surgery is a minimum, Dr. Davison separates himself with triple-board certification in plastic surgery (ABPS), otolaryngology/head and neck surgery (OTO-HNS), and facial plastic surgery. This is a very rare combination reflecting achievement in the rigorous examination process. Dr. Davison is the only such surgeon in the tri-state area and one of only a handful in the country with this level of certification. He won the Jack Webster prize for the highest score in the facial plastic surgery board exam which demonstrates his commitment to his discipline. In recent years, unaccredited "paper" boards have proliferated and it is important to distinguish between those and true boards- those accredited by the American Board of Medical Specialties (ABMS) to which Dr. Davison is a proud member of and in which he has worked tirelessly to achieve membership.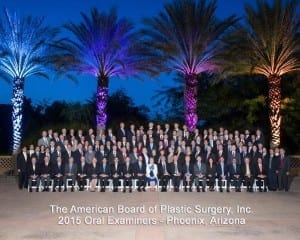 Dr. Davison is a leader in the field of plastic surgery. Not only is he a full professor of plastic surgery at Georgetown University, he is also a previous board examiner. An examiner of the oral portion of the plastic surgery boards administers difficult questions and scenarios to hopeful candidates to determine if he/she is suitable as a future certified plastic surgeon. On three separate occasions he has been awarded "Teacher of The Year" at Georgetown University and, in addition he has received the Georgetown University Simonsen Award for clinical research in facial paralysis. He has utilized this research to enhance his patients their care and outcomes.
Dr. Davison has given 95 national and international lectures and written over 100 clinical papers and chapters that keep him on the forefront of medicine. He is a member of numerous organizations which have a stringent nomination process including: The American Society for Aesthetic Plastic Surgery (ASAPS) –
for those with special interest in aesthetic plastic surgery. Dr. Davison has been nominated and accepted into the American Society of Plastic Surgeons, the prestigious honor society for those at the top of their field and is also a fellow of the American College of Surgeons, which involves a rigorous individual peer review process for acceptance.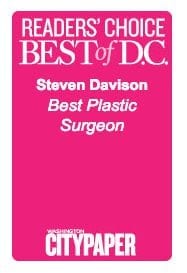 He is a past president of the National Capitol area's Society of Plastic Surgeons. Dr. Davison has been nominated by his peers in the Washingtonian for both "best doctor" in plastic surgery and breast reconstruction. He is currently rated Castle Connolly best surgeon and an America's top surgeon. The patients have spoken by nominating Dr. Davison "The Best Plastic Surgeon" of DC. and also the "Number One Doctor" for the entire city multiple years in a row. These achievements echo his reputation in the community for providing the highest possible quality care.
Special Interests
While Dr. Davison is ideally qualified to perform the full range of plastic surgery, body contouring, and massive weight loss surgery, he has a particular interest in facial and breast surgery.
As the recipient of the Webster prize for the highest score on the facial plastic surgery board, the American Association of Facial Plastic Surgery is quoted as noting – "You can trust your face to this surgeon". This expertise includes facial rejuvenation such as cervicoplasty (necklift), rhytidectomy (facelift), rhinoplasty (nose job), and Blepharoplasty (eyelid surgery). He is also an internationally recognized author and leader in facial reconstruction for skin cancer and Moh's surgery. A focus on natural results after facial rejuvenation and functional breathing after rhinoplasty are examples of his synergistic approach to surgery.
Dr. Davison has a keen interest in cosmetic and reconstructive breast surgery. At DAVinci, highly-developed mastopexy (breast lift) and breast augmentation (breast enlargement) techniques are utilized. We offer saline, silicone (shaped and round), "gummy bear" implants. The most current safety approaches including the "no touch technique" with the Keller Funnel to reduce capsule contraction are always used. He has a depth of surgical experience in reconstructive breast surgery for breast cancer and BRCA positive patients. Dr. Davison offers the full spectrum of breast reconstruction options including the DIEP, TUG, and latissimus flaps as well as expanders and direct to implants reconstruction. Vectra 3D imaging is used to enhance the results for cosmetic patients as well as reconstructive cancer patients.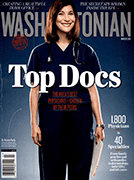 Dr. Davison has taught generations of surgeons the superomedial pedicle breast reduction technique, a novel approach to produce a reduced and lifted breast with upper breast fullness that has none of the flat boxy nature of a conventional reduction. In addition, DAVinci is now a go-to location for revision breast surgery for both cosmetic and reconstructive problems. Dr. Davison has experience revising all manner of inferior post-operative results including capsule contracture, implant malposition and other unsatisfactory results. He frequently performs autogenous breast reconstruction for dissatisfaction or problems with implant reconstruction after mastectomy.
Dr. Davison has a specialized and dedicated interest in scar revision after trauma and previous surgery. He is a pioneer in the field of keloid management, employing combined 5FU/steroid injections, skin substitutes, surgery, and for advanced keloids- radiation.
He also addresses contemporary cosmetic problems by offering the most advanced techniques for the procedures such as labiaplasty, monsplasty, umbilicoplasty, and nipple reduction as seen in our video library.
At DAVinci, we take pride in tailoring the care of each and every patient. This means we offer the full range of nonsurgical care to those patients in the "maintenance" stage of their lives prior to surgical facial rejuvenation. We offer Sculptra, Juvederm, Radiesse, Voluma, Belotero, and fat grafting. The use of an digital diagram recording which creates a longitudinal digital "prescription" of your care gives reproducible results from visit to visit. Patients are administered only the number of units of Botox that is required to achieve the desired result and receive complimentary touch ups for Botox at our "patient-centric" office. A full time injector is available at the practice to ensure the availability of appointments. We offer chemical peels (light to deep), dermabrasion and a full range of skin care to enhance results.
Dr. Davison manages a center for facial reanimation and Bells palsy for which he uses nonsurgical chemodenervation and the full spectrum of surgical rehabilitation. This center is coordinated with National Rehabilitation Hospital for a comprehensive approach.
Testimonials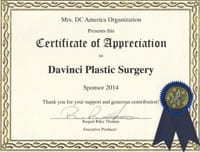 Dr. Davison comes highly recommended by his previous patients. In their testimonials, patients rave about Dr. Davison's "wonderful personality" and "compassionate," "friendly," "professional," and "attentive" demeanor. Referred to as "an artist in the world of cosmetic surgery," Dr. Davison takes his job very seriously and makes every effort to ensure his patients feel absolutely comfortable and at ease. His previous patients appreciate that he thoroughly explained all procedures and answered any and all questions in an understandable way. Patients say Dr. Davison is "the most wonderful doctor" and they "couldn't be happier with the results" of their procedures.
Patient Safety
At DAVinci Plastic Surgery, patient safety is not just a phrase, it is a fundamental principle at our state of the art facility. Dr. Davison is an international authority on the prevention of post-operative complications such as blood clots, having developed specific guidelines with Dr. Caprini himself, the grandfather of modern deep vein thrombosis (DVT) prophylaxis. He is currently involved in improving safety for "tourism medicine" and is an advocate for the ethical delivery of care for patient complications and HIV patients. Dr. Davison has written a seminal article entitled "Safety First: Precautions for the Massive Weight Loss Patient" as a guide to improving the patient's safe outcome. He closely monitors the risk factors in non-surgical care such as fillers which are increasingly delivered by untrained, nonmedical, unsupported individuals.
At DAVinci Plastic Surgery where we combine the fine art if surgery, Dr. Davison performs a considerable amount of revision, salvage, and secondary surgery, particularly revision rhinoplasty and secondary breast surgery for less than satisfactory results by other surgeons. He uses a non-judgmental, empathetic approach while striving to restore function such as nasal breathing or shape to the deformed breast.
Patient Comfort
On occasion patients are concerned that they may experience post-operative pain. At DAVinci, we use the most up-to- date approaches to minimize discomfort that includes the On-Q® pain pump and Exparel®, a long acting nerve block that lasts days, decreasing post-operative pain. We are sensitive to those with pain control issues either from tolerance or medication allergy. We will always find a solution to your needs.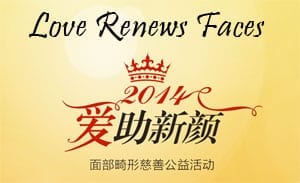 In 2014, Dr. Davison was invited to support "Love Renews Faces", a medical missions team to China.
Specialties
Plastic and Reconstructive Surgery
Facial Plastic Surgery
Head and Neck Reconstruction
Cosmetic Surgery of the Breasts and Body
Melanoma and Skin Cancer
Otolaryngology/ Ear, Nose, and Throat
---
Medical Degree
Doctorate in Medicine, 1992

University of Maryland
College Park, Maryland

Doctorate in Dental Surgery, 1985

University of Edinburgh
Edinburgh, Scotland
---
Residencies
Plastic Surgery, 1997 – 1999
Otolaryngology/Head and Neck Surgery, 1992 – 1997

Mayo Graduate School of Medicine

Prosthodontics, 1985 – 1987
---
Fellowship
Maxillofacial Prosthodontics and Dental Oncology, 1987 – 1988

MD Anderson Cancer Center, The University of Texas – Houston, Texas
---
Hospital Affiliations
DAVinci AAAHC Certified O.R. Medical Director, 2009 – present
Virginia Hospital Center (Arlington), 2005 – present
Fairfax Hospital, 2001 – present
Sibley Memorial Hospital, 2001 – present
Georgetown University Hospital, 1999 – present
Veterans Administration Hospital, 1999 – 2003
---
---
---
2019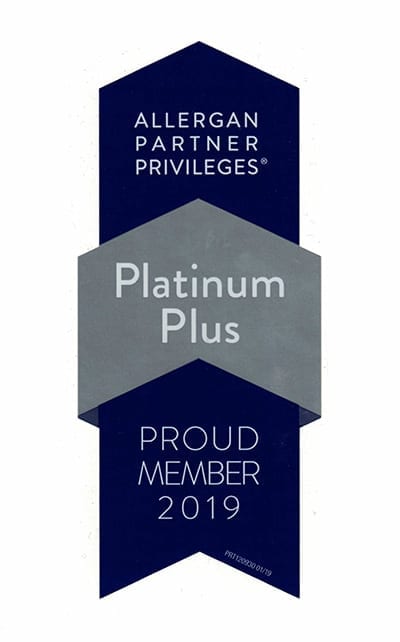 2018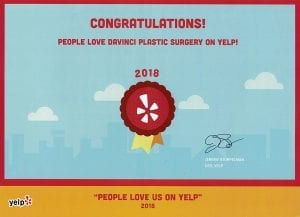 2018
10 Best Plastic Surgeon – Patient Satisfaction
Best of Suburbia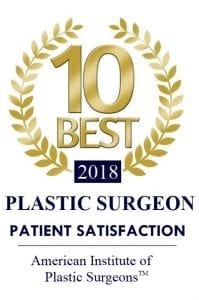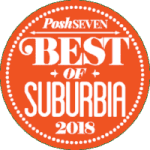 2016
Best Plastic Surgeon (body)
Best Plastic Surgeon (face)
Steven Davison MD, FACS, Washington DCDr.
Steven Davison Best Post Visit Follow-UpDr. Steven P Davison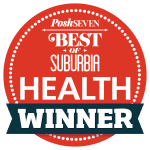 2012, 2013, 2014
"Top Doctor" in Washington, D.C. – Castle Connolly Medical Ltd.
2012, 2013, 2014
Teacher of the Year Award – Dept. of Otolaryngology, Georgetown Hospital
2010
First Place Plastics-Aesthetics Poster Award – Annual Meeting of the Triological Society
2009
Teacher of the Year Award – Dept. of Plastic Surgery, Georgetown Hospital
Simonsen Award for Clinical Research – Georgetown Hospital
2008
Poster Award – Washington Hospital Center
2005
Teacher of the Year Award – Dept. of Plastic Surgery, Georgetown Hospital
2002
Jack Anderson Award – Highest score on Facial Plastic Surgery Board Exam
1998
Alumni Award – University of Edinburgh
Tabas Travel Scholar – Vietnam
Resident Research Award – Western Pennsylvania Hospital
1997
Clinical Research Award – American College of Surgeons
1992
Babcock Award for Surgical Excellence – University of Maryland
1989
Victoria Gunning Research Prize – University of Edinburgh
1985
Dell Medal – Prosthodontics
Class Medal – Prosthodontics
Graduation with Distinction – Dentistry
1984
British Society Medal – Dentistry
Published Works