Take Years Off Your Face with Rhinoplasty
Poor Rudolph the Reindeer. All he's known for is his bright red nose. In reality, no person suffers from a bright red glowing nose, but sometimes those humps and bumps, that droopy or bulbous tip, or crooked bridge can make some people feel like they do. Ideally, the nose is meant to fit harmoniously with your unique facial composition.
RESHAPING WITH RHINOPLASTY… Commonly called a "nose job," Rhinoplasty plastic surgery can enhance the nose in many ways. By reducing its size or shape, or correcting injuries, the nose can become part of a pleasing facial unity. I've written about this before and am considered one of the experts in this area, but this time I'd like to focus on the anti aging benefits that can be provided by Rhinoplasty.
NEGLECTED NOSE NO MORE… Cosmetic procedures such as facelift, necklift, and blepheroplasty are very popular for turning back the time on the face. However, most people don't realize that Rhinoplasty can have dramatic age reversing effects, as well. While Rhinoplasty is still predominantly considered a facial modification procedure to change the nose to be more visually pleasing, it is becoming more recognized for its age reversing effects. Predominantly it's being done as part of an overall facial rejuvenating experience in combination with fillers and other surgeries.
HOW THE NOSE AGES THE FACE… The break down of collagen and elastin fibers in skin surrounding the nose and in the cartilage of the nose causes sagging and drooping. This can make the nose stretch and appear longer. This combination of droopy nose tip, and loss of elasticity and volume to the surrounding areas makes the nose look even larger, which amplifies the appearance of facial aging.
NOSE JOBS "THEN & NOW"… In years past, rhinoplasty involved removing most of the cartilage, which also made it more prone to aging faster. With less support structure for the tip of the nose, it would more readily fall down and forward. In today's surgical methods, only a small portion of the cartilage may need to be removed. Even so, I also reinforce the supporting structures of the nose to make it less affected by gravity, therefore staying younger longer.
FACIAL HARMONY… The nose is the centerpiece of the face and so it really affects how well the other features are integrated. It shouldn't distract from the lips or eyes, but if other areas of the face are receiving the anti aging attention of injectables and surgery, while the nose stays untouched, it could become a distraction.
YOUTHFUL NOSE FOR A YOUTHFUL FACE… There are some recognizable features of a youthful nose that can help rejuvenate your appearance. Here are a few: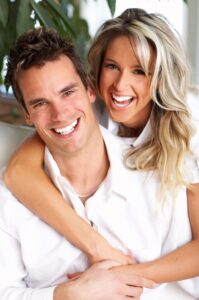 1. Smooth and Even rather than bumpy and bulbous.
2. Tip pointed slightly up rather than dropping down.
3. Narrower width rather than poorly defined placement.
So follow your nose for an anti aging RHINOPLASTY that can help take years off your face. Visit my website www.davinciplastic.com to schedule a consultation.
Botox nose reshaping is one of today's most popular procedures and requires no surgery. While you're short on time for surgical Rhinoplasty for the Holidays, if surgery is not required, Botox may be a good option for you. Otherwise, schedule your Rhinoplsty surgery now for the first of the year and start enjoying a "more youthful" facial appearance.  Rhinoplasty is popular among people of all ages, stages and ethnicities and people love giving and receiving the gift of cosmetic procedures.
Dr. Davison