Bienvenidos al sitio web de DAVinci Plastic Surgery!
DAVinci es una clínica de cirugía plástica y reconstructiva que viene sirviendo a la comunidad de Washington, DC, Maryland, y Virginia desde hace más de una década.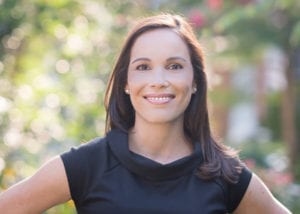 La Dra. Ximena Pinell es cirujana plástica que se especializa en cirugía estética de la cara, senos y cuerpo, como también en reconstrucción debido al cáncer de mamas, piel y otros. Con cada paciente, la meta es siempre la misma: una experiencia cómoda y segura con resultados inmejorables. La Dra. Pinell lo consigue combinando su excelente técnica quirúrgica con una visión artística y una atención personalizada.
La Dra. Pinell creció en el área metropolitana de Washington. Habla español con fluidez, ya que su familia es originalmente de Bolivia. Por ello se interesa especialmente en atender a personas de la comunidad Latina. Tanto la recepcionista como la asistente médica hablan español en la clínica DAVinci. Todo paciente que prefiera hablar en español puede contar con una experiencia cómoda en el consultorio DAVinci!
La Dra. Pinell completó su especialización en cirugía plástica en la Universidad de Emory en Atlanta, Georgia, donde se hizo experta en muchas de las técnicas más avanzadas e innovativas en cirugía estética y reconstrucción de mamas.
La Dra. Pinell se especializa en varios procedimientos que se enfocan en los cambios que frecuentemente acompañan al embarazo, a cambios de peso, o a la edad. Si se trata de liposucción, levantamiento de mamas, o procedimientos menos invasivos como inyecciones de Botox, la Dra. Pinell se siente honrada de poder ayudar a que sus pacientes consigan una mejor autoimagen y mayor confianza en si mismos.
Con casi una década de entrenamiento en cirugía plástica y cirugía general, la Dra. Pinell está doblemente certificada por el Colegio Americano de Cirujanos Plásticos (American Board of Plastic Surgery) y por el Colegio Americano de Cirujanos (American Board of Surgery), una distinción que refleja sus amplias habilidades, su profesionalismo y su constante dedicación a sus pacientes.
Procedimientos estéticos:
Cirugía estética de mamas

Aumento de mamas
Levantamiento de mamas
Reducción de mamas

Liposucción
Transferencia de grasa
Abdominoplastía
Reducción de senos masculinos
Revisión de cicatrices
Procedimientos de rejuvenación facial
Tratamientos no invasivos

Botox
Rellenos dérmicos (eg. Juvederm)
Cuidado de piel