The Extended Clitoral-U Suspension and Unhooding
Labiaplasty with clitoral unhooding is becoming a more common procedure.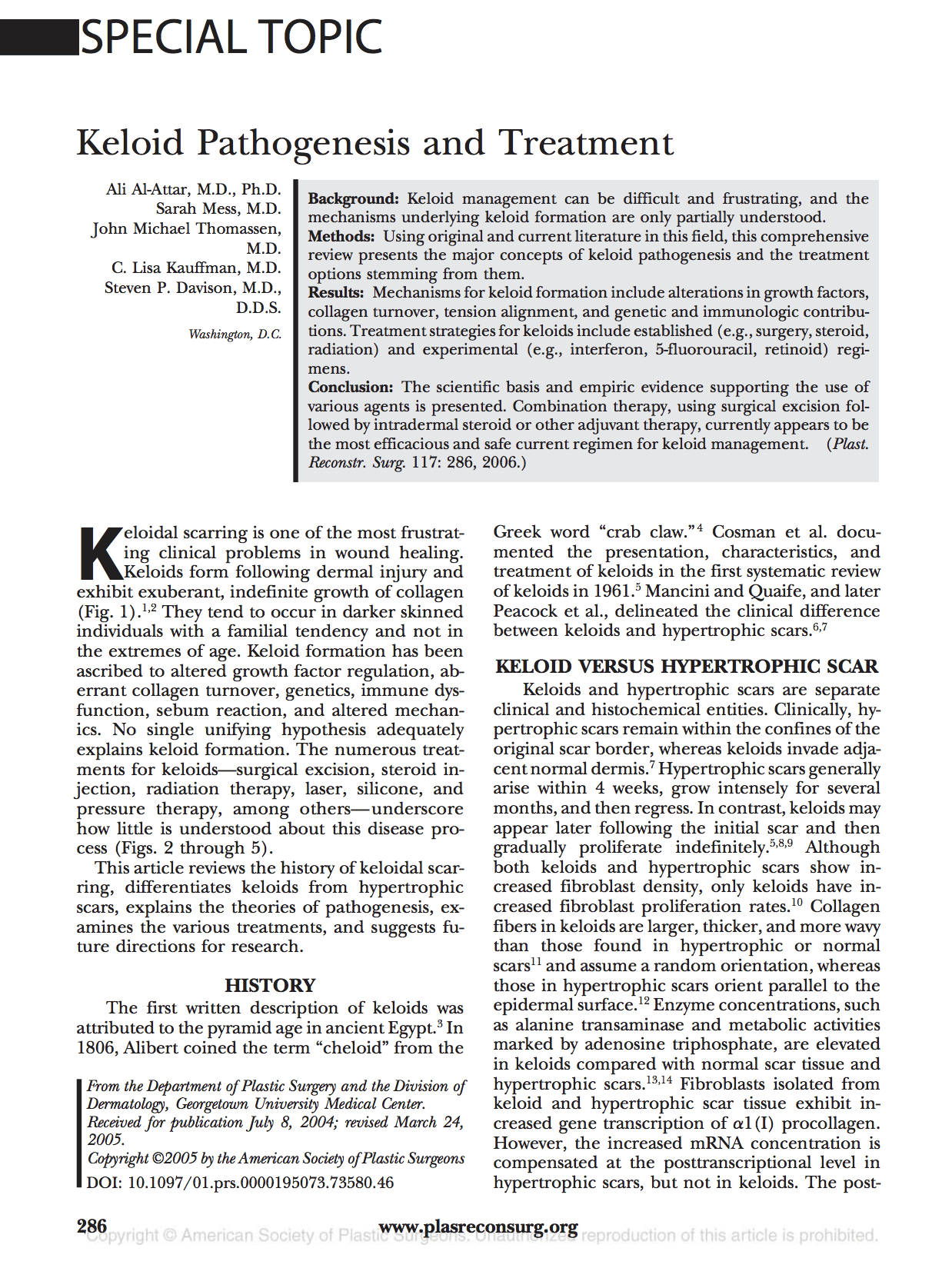 KELOID PATHOGENESIS AND TREATMENT
American Society of Plastic Surgeons January 2006
"Keloidal scarring in one of the most frustrating clinical problems in wound healing."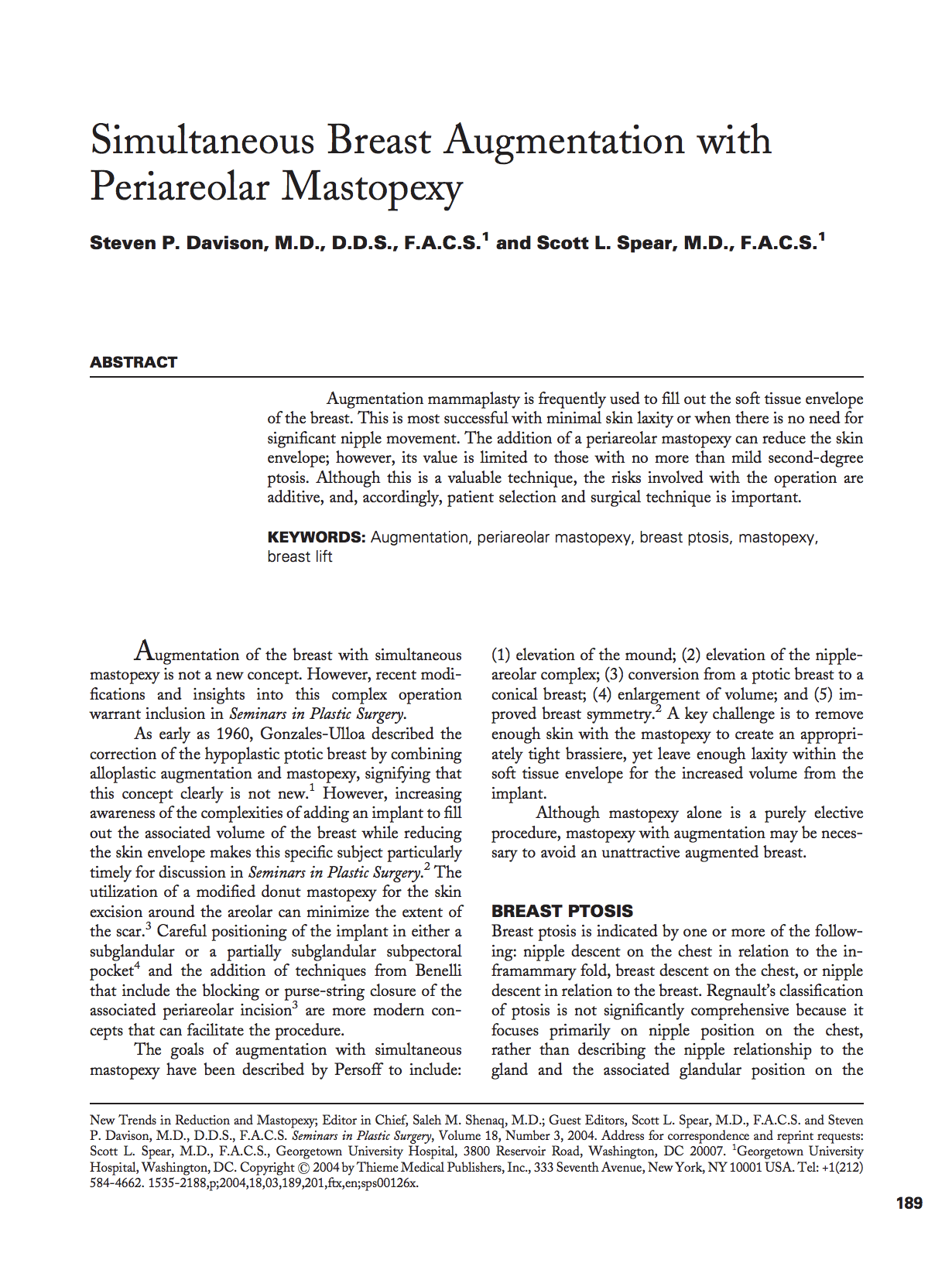 SIMULTANEOUS BREAST AUGMENTATION WITH PERIAREOLAR MASTOPEXY
Seminars in Plastic Surgery Number 3 2004
"Augmentaion of the breast with simultaneous mastopexy is not a new concept."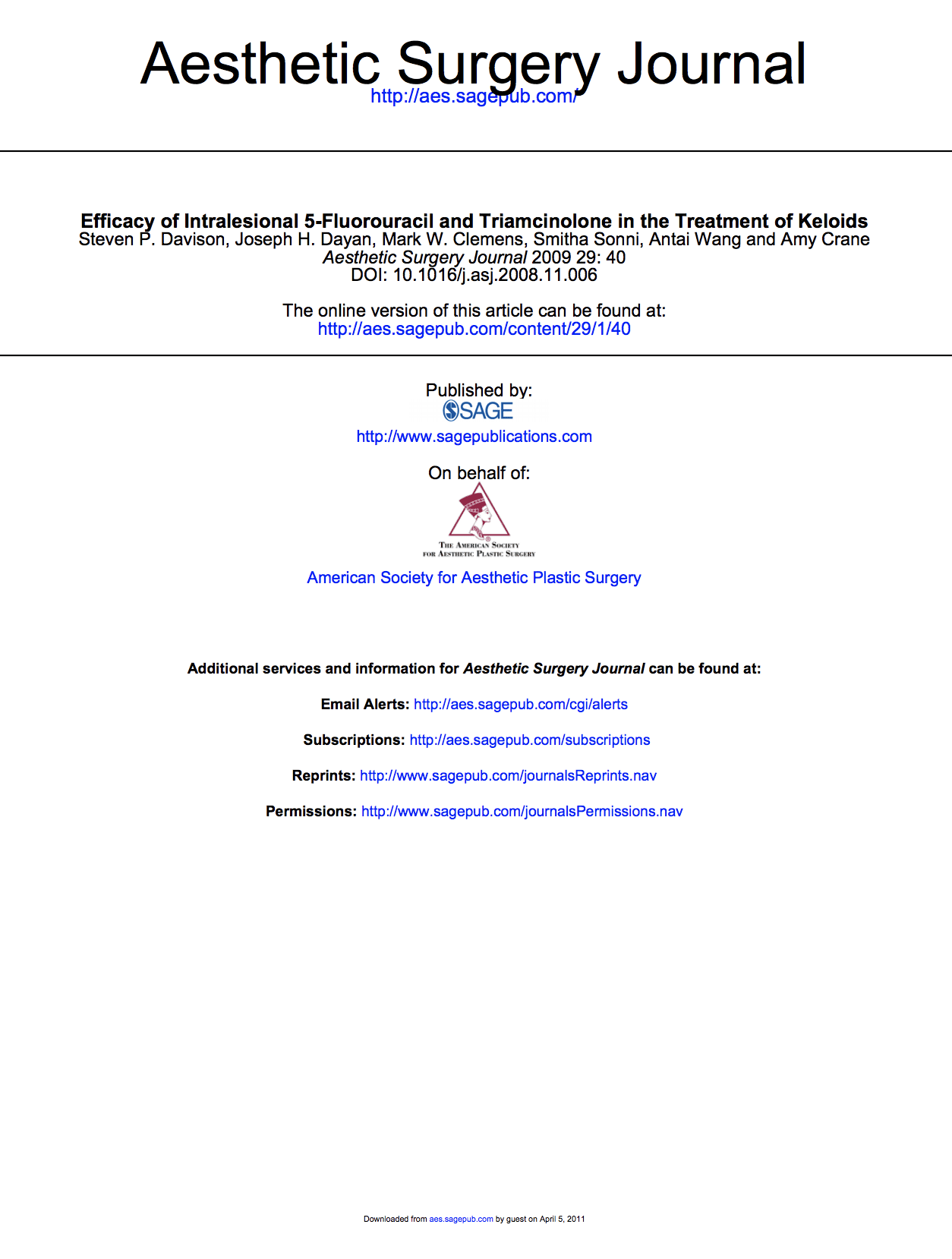 EFFICACY OF INTRALESIONAL 5-FLUROURACIL AND TRIAMCINOLONE IN THE TREATMENT OF KELIODS
Aesthetic Surgery Journal April 2001
"The pathogenesis of keloids remains controversial. Although there is a lack of consensus about an ideal standard therapy."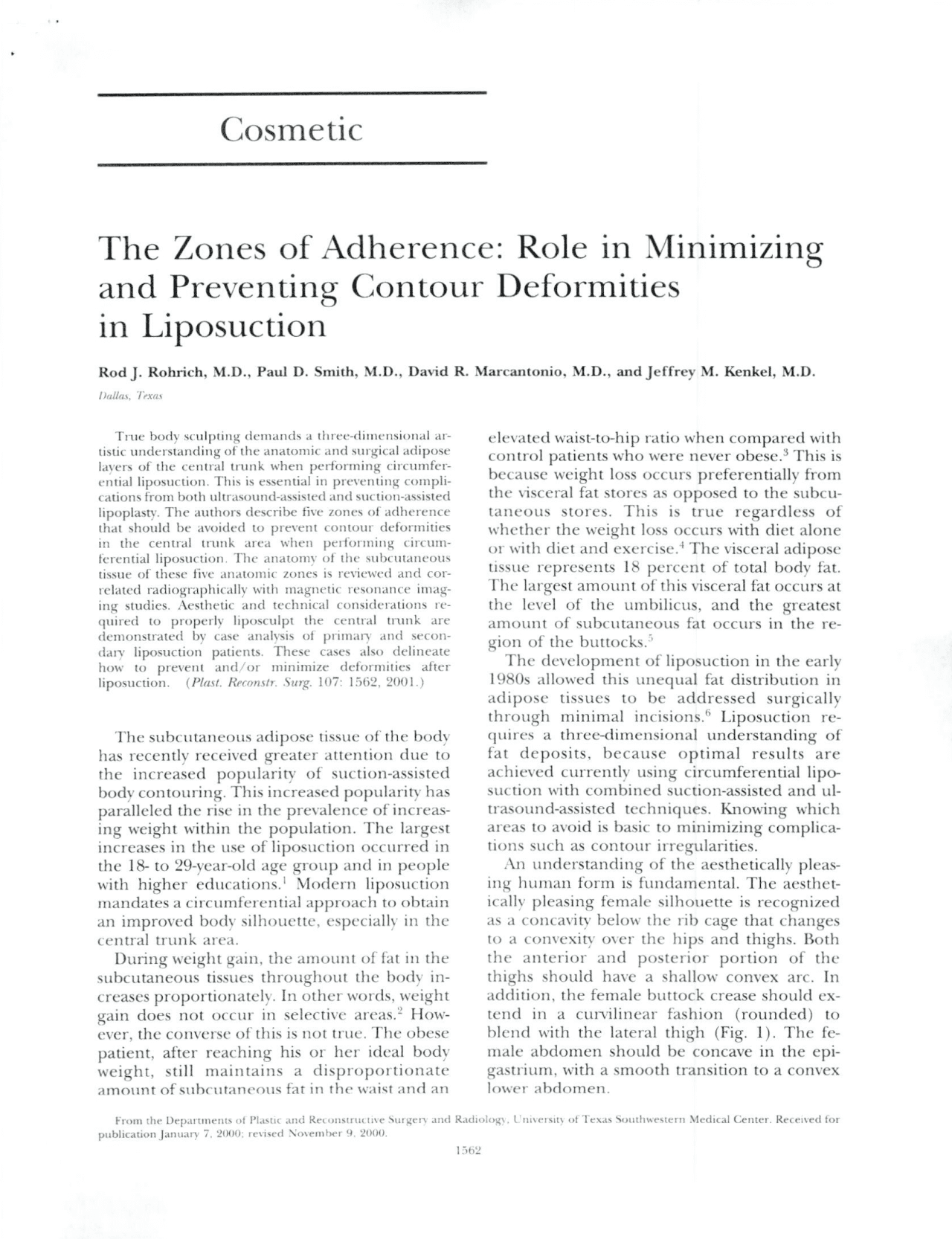 THE ZONES OF ADHERENCE: ROLE IN MINIMIZING AND PREVENTING CONTOUR DEFORMITIES IN LIPOSUCTION
Zones of Adherence May 2001
"True body sculpting demands a three-dimensional artistic understanding of the anatomic and surgical adipose layers of the central truck when performing circumferential liposuction."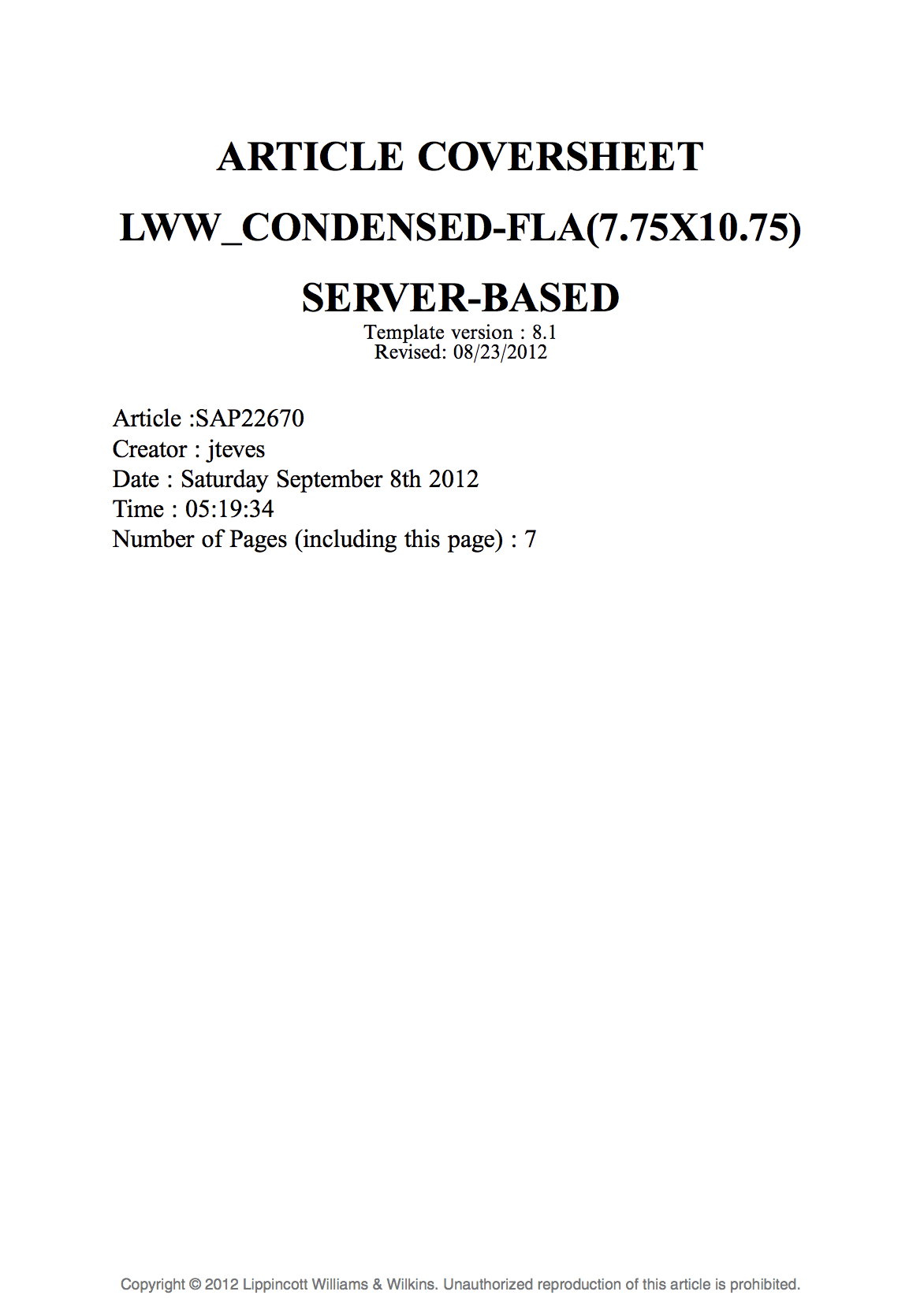 THE ACELLULAR DERMAL MATRIX ONLAY GRAFT FOR AREOLAR RECONSTRUCTION
Annals of Plastic Surgery 2012
"In breast reconstruction, the final surgical step in creating the nipple-areolar complex."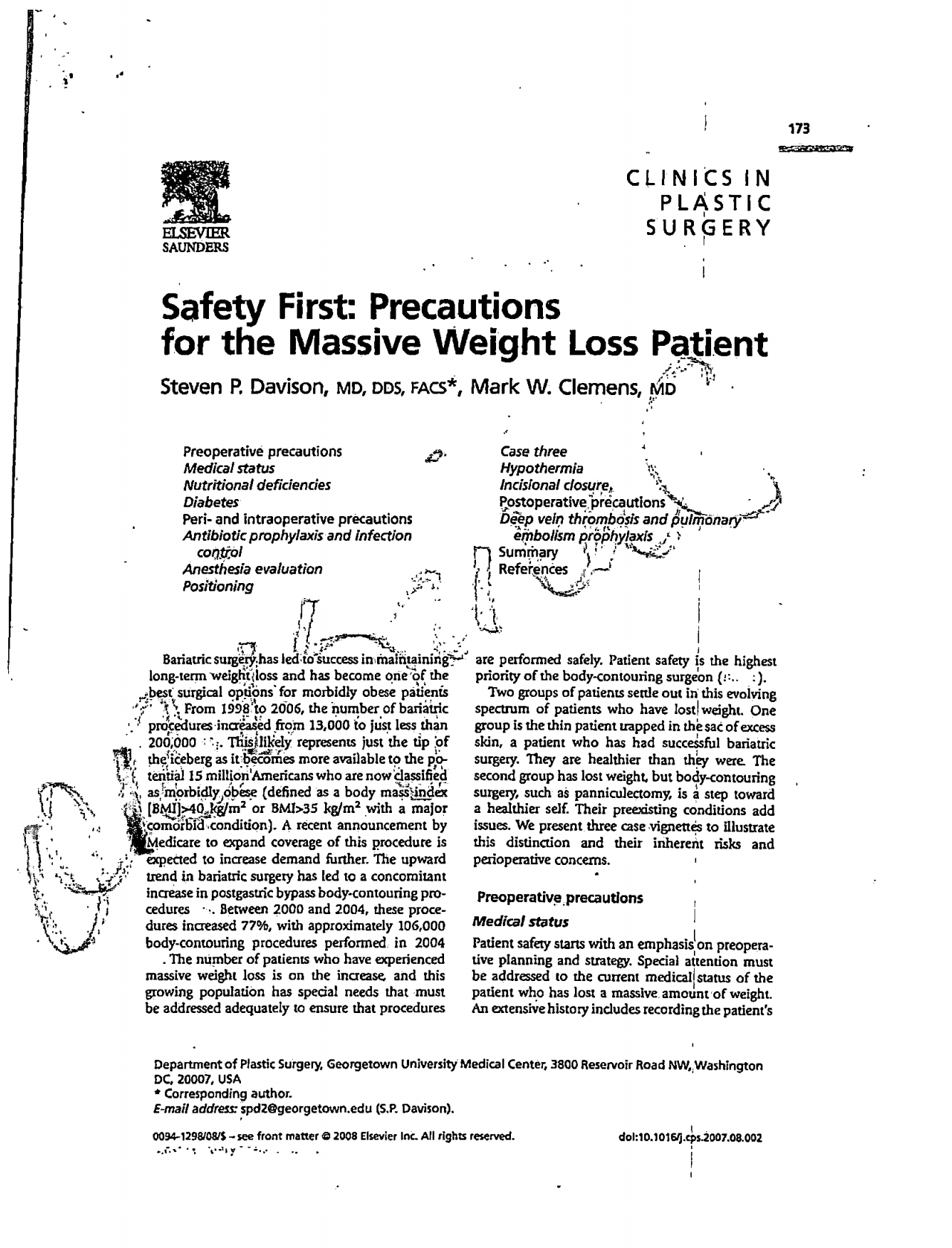 SAFETY FIRST: PRECAUTIONS FOR THE MASSIVE WEIGHT LOSS PATIENT
Clinics in Plastic Surgery 2008
"Bariatric surgery had led to success in maintaining long-term weight loss and has become one of the best surgical options for morbidly obese patients."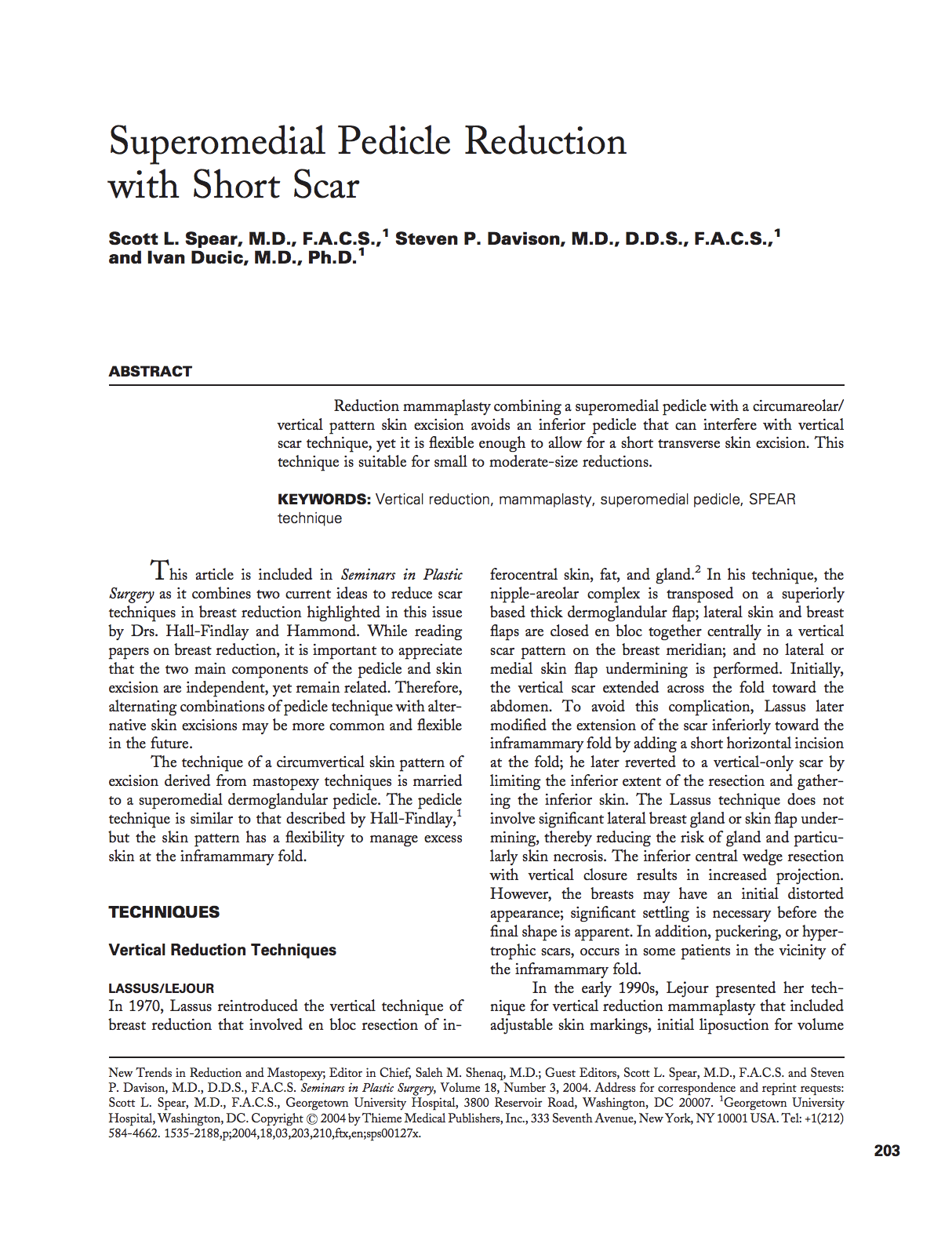 SUPEROMEDIAL PEDICLE REDUCTION WITH SHORT SCAR
Seminars in Plastic Surgery Number 3 2004
"This article in included in Seminars in Plastic Surgery as it combines two current ideas to deduce scar techniques in breast reduction highlighted in this issue."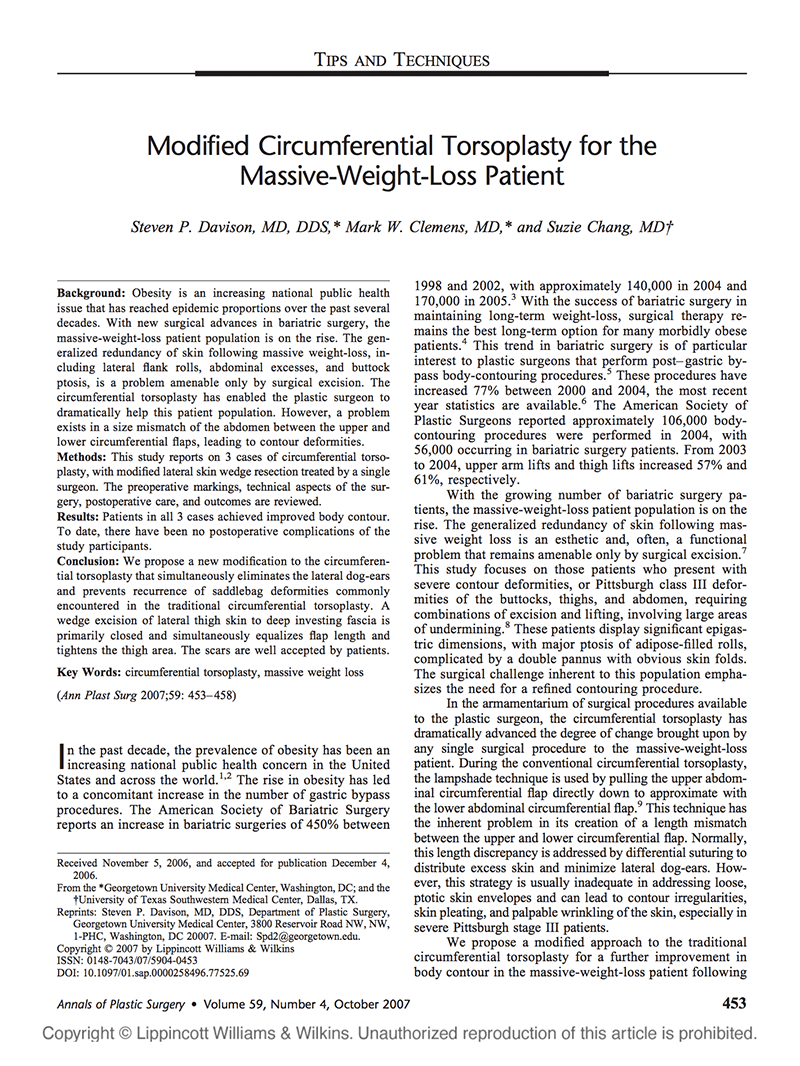 MODIFIED CIRCUMFERENTIAL TORSOPLASTY FOR THE MASSIVE-WEIGHT-LOSS PATIENT
Annals of Plastic Surgery October 2007
"Obesity is an increasing national public health issue that has reached epidemic proportions over the past several decades."

What Would You Do If You Found Out You Had The Breast Cancer Gene Mutation?
"There have been so many cancer deaths in my family. I don't want to be added to that statistic."—Jennifer Davis
Four generations of women in my family had breast and/or ovarian cancer. My mother had breast cancer at 49. My grandmother battled ovari
an cancer twice and passed away when I was 12.
The Management of Festoons
Clinics in Plastic Surgery Jan 2015
The management of patients with festoons is a highly challenging undertaking with potential to drastically alter the appearance of those afflicted.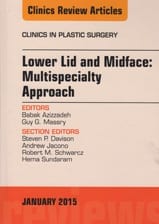 Transconjunctival Lower Lid Blepharoplasty with and without Fat Repositioning
Clinics in Plastic Surgery Jan 2015
The transconjunctival approach to lower lid blepharoplasty provides access for both fat resection and transposition to soften tear trough deformities…