3 Minute Read:
Breast augmentation is one of the top cosmetic surgeries sought by women worldwide. It is performed for patients who want to increase the size of their bustline or improve its shape.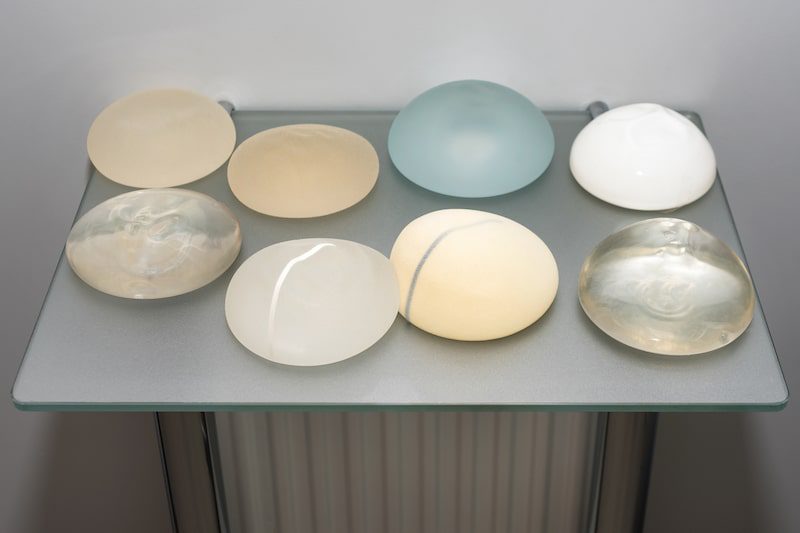 Over the last few decades, many advancements have been made in the way breast implants are produced. Because of this, more options have become available.
Early Breast Implants
In 1961, two Houston surgeons created the first breast prosthetic. It was made from a rubber sack filled with silicone gel. This basic model became the standard for 30 years until safety concerns were posed in the early 90s, marking a temporary shift to only saline-filled implants.
For many years after that, numerous research studies were conducted into new ways to create breast implants without associated health issues, and in 2006, the FDA approved silicone gel-filled breast implants and affirmed they were safe with little to no safety risks.
Today's Breast Implant Options
Currently, it's safe to say there is a breast implant to suit every woman. Obviously, there are multiple sizes (implant volumes measured in cubic centimeters, or CCs); however, in addition to volume, there are the following considerations:
1. Shell Material
The shell of your implant will always be silicone and poses no health risks. This shell is filled with either saline, silicone gel, or a cohesive (more solid) silicone gel.
2. Implant Fill Material
Silicone:

Modern silicone breast implants now resist leaking, even if a tear occurs. Because of their ability to hold their form, choosing silicone implants does require you to receive bi-annual MRI imaging scans to check for unknown (or "silent") ruptures.

Saline:

Saline breast implants are typically less expensive than silicone and offer a rounder shape. These implants are filled during surgery, requiring a smaller incision to be made, and offer other advantages, such as not requiring biennial (every two years) MRIs to check for the integrity of the implant.
3. Implant Shape
Round

: Both silicone and saline come in the traditional round shape.

Teardrop

: Also known as gummy bear or anatomical implants, this option comes in various shapes similar to natural breasts.
4. Implant Texture
Smooth

: A smooth texture is available for round implants and has the lowest risk of both common and serious complications.

Textured

: Textured implants have a rougher surface to help prevent implants from rotating in the breast pocket, especially anatomically-shaped breast implants. However, some brands of textured implants carry a higher risk of complications, such as BIA-ALCL.

Nano-textured

: Nano-textured implants are the newest options on the market for silicone and may lower the risk of capsular contracture. This texture is designed to resemble the basal layer of skin, providing breast tissue cells with better biocompatibility with the implant.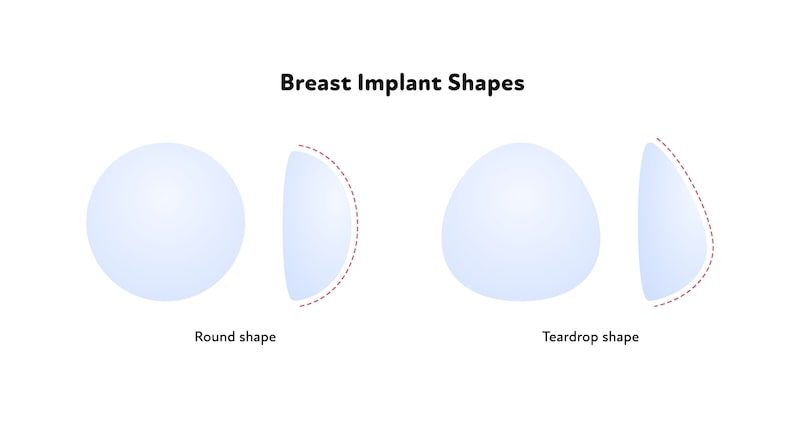 Breast Implant Options: Pros and Cons
Saline Breast Implant Pros
Require smaller incisions, leading to less scarring

Less expensive

Size can be adjusted

Ruptures are easily detected

Lower risk of serious complications
Saline Breast Implant Cons
More prone to rippling (the ability to see or feel the edges of the implants under the skin)

May not be appropriate for women with very little natural breast tissue

Only available in round shape
Silicone Breast Implant Pros
Generally appear and feel more natural than saline implants

Available in multiple shapes and textures
Silicone Breast Implant Cons
While uncommon, silicone breast implants carry a higher risk of complications

Bi-annual screenings are necessary to check for leaks
Other Crucial Breast Augmentation Factors
Other aspects of breast augmentation surgery factor significantly in the final outcome of your procedure. These include:
Incision type

Implant placement
Learn more about these options here.
Choosing a reputable board-certified plastic surgeon can help you achieve the results you desire and lower your chances of experiencing problems with your breast implants.
Breast Augmentation in Washington, DC | DAVinci Plastic Surgery
The surgeons at DAVinci Plastic Surgery are double or triple board-certified and dedicated to providing exceptional and personalized care for their breast augmentation patients in Washington, DC.
Call us today at (202) 966-9590 to learn more, or scroll down to reach us online.