4 Minute Read:
Wish your lipomas could be "gone in 30 seconds?" Well, it turns out that you can!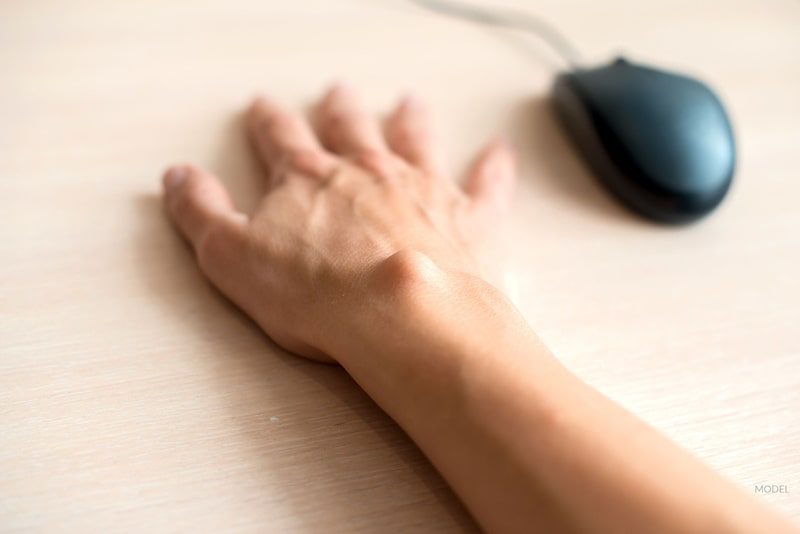 Lipomas can form in many shapes, sizes and places on the body.
Lipomas are the most common soft-tissue tumors formed with adipose tissue. Patients with lipomas are most often referred to plastic surgeons to help ensure safe, effective removal and to minimize and conceal scars.
A few facts about lipomas include:
Lipomas are a common reason for referral to a plastic surgeon

They occur more often in adults between 40 to 60 years of age

Lipomas are soft to touch, moveable, and usually painless

Lipomas often grow to more than six centimeters in diameter

While rarer, they can also occur in younger adults and children
What Treatments Are Available for Lipoma Removal?
Lipoma removal treatments have typically included the following:
Endoscope-assisted removal

Suction-assisted removal

Minimal incision removal

Remote incision lipoma extraction
These all work and have been used by surgeons for decades to remove lipomas of all types.
But, some of these techniques are tedious and require extra equipment (even though they are advanced treatments).
Dr. Davison of DAVinci Plastic Surgery helped pioneer a simple, safe, and effective method that involves a small incision and a "quick squeeze" to remove lipomas without the extra instruments used in other methods.
Why Choose the Quick Squeeze Method for Lipoma Removal?
While not as well known as other options, the quick squeeze method for lipoma removal deserves attention, especially amid today's array of modern, advanced techniques that require extra time, attention, and technology.
Once surgeons learn this new lipoma treatment 2021 and start using it, they realize the significant benefits it presents. This technique is safe, quick, simple, and effective with a very low rate of recurrence.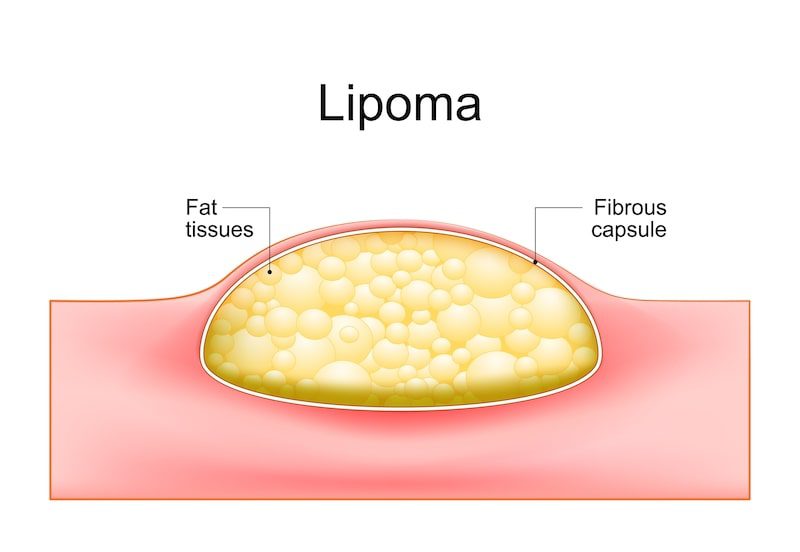 How Does the Quick Squeeze Lipoma Removal Work?
When performed by a skilled plastic surgeon, like the surgeons at DAVinci Plastic Surgery in Washington, DC, the quick squeeze lipoma removal method is the easiest way to treat this condition. Most patients are thrilled with the results and claim that, "my lipomas are gone!"
The quick squeeze lipoma removal method is performed using the following steps:
T

he lipoma is identified by palpation and its margins are outlined.

The area is then infiltrated with local anesthesia and is prepared and draped in standard fashion.

An incision — approximately one quarter to one third the diameter of the lipoma — is made (carried down to the lipoma capsule).

The lipoma is then squeezed out through the incision…without any additional dissection.
What Do the Studies Say About the Quick Squeeze Method?
In a study performed, 140 lipomas were removed from 50 patients. These lipomas were located on the face, scalp, neck, thorax, back, flanks, hips, pelvis, and on both the upper and lower body extremities.
Of the 140 removals, there were only two recurrences, and there were no complications or revisions.
Dr. Samir S. Rao, M.D., Department of Plastic Surgery, Georgetown University Hospital, Washington, D.C. and Steven P. Davison, M.D., DAVinci Plastic Surgery, Washington D.C. carried out this study to demonstrate the efficacy of their "simple lipoma squeeze method."
This method was first described by Kenawi in 1995, and this exposure encouraged the literature to focus more on minimally invasive lipoma removal methods.
The quick squeeze method is best suited for subcutaneous lipomas with overlying mobile skin. Deep intramuscular lipomas often found in the back or shoulder region may require longer incisions and more dissection for complete removal. However, the method is still safe, simple, and effective in spite of these factors. Also, this method does leave a small scar directly over the lipoma, but most incisions can be hidden along skin tension lines.
Scars typically fade of time…and today we have cosmetic scar topicals that help this process move along quicker.
Safe and Quick: Remove Your Lipomas in 30 Seconds!
At DAVinci Plastic Surgery, we successfully demonstrated, and continue to demonstrate, that only a small incision is needed for a safe, effective procedure, lipoma removal! Certainly, this deserves more attention!
The sun is here!. The days of beach going and picnics, etc., are upon us…skin cancer awareness month is May…look for helpful info so you can enjoy your playtime. Now is the time to schedule those procedures that will get you "beach body ready!"
"DAVinci….where I combine the supreme elements of art and surgical science."
Looking for Lipoma Removal in Washington, DC?
If you are looking for lipoma removal near me or would like to learn more about lipoma removal cost, contact the team at DAVinci Plastic Surgery today by calling (202) 966-9590 or filling out our contact form. You can also schedule a virtual consultation!
We offer expert removal of lipomas with the quick squeeze method as well as a collection of other plastic surgery and skin care treatments.