Well, we've written tons of material about facial aging and ways to restore youthfulness. That's because, no matter what we do we will all continue to age…some people simply put, age more gracefully and beautifully than others.
Cosmetic enhancement is all about using procedures, techniques and products to stave off the "signs" of aging or by actually removing lines and wrinkles, sagging skin and more using the right option(s). The main question the past couple of years has been: "Dr. Davison, do I need surgery or can fillers get the job done?" So let's look at this today: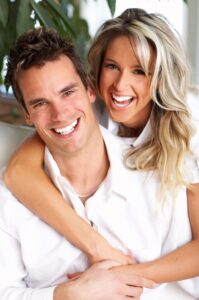 FILLERS/INJECTABLES vs SURGERY
First, it's critical that your surgeon thoroughly understands the complex facial anatomy. Secondly, fillers require much knowledge also. The key is in knowing which filler(s) to use at a given time by knowing what they do and how they work. These simple guidelines remain foundational:
1)    Know when to use fillers – they are excellent to correct initial gauntness from volume loss and the right fillers can restore volume and definition while smoothing out early lines and wrinkles. They work well as long as there is no loose skin.
2)    When to choose surgery – Fillers can offer long lasting results, but if skin elasticity is poor the muscles slip and fillers cannot deal with these issues. Surgery is the right option at this stage. It can effectively deal with loose, sagging skin and reposition relaxed muscles to their more youthful positions.
While nothing replaces good genes, a good surgeon can help guide you in making the correct choices no matter what age or stage you are currently enjoying.
Men and women today, Boomers and Millennials, are choosing to have age defying cosmetic enhancements because they can, and because they want to look as good and youthful as they feel!
FALL IS HERE IN ALL ITS GLORY…and the calendars are filling up with social events for school, work, church, family etc. You can start now and breeze through a hectic season looking vibrant, radiant and healthy. In fact, it's possible to look up to 10 years younger without surgery…and no one will know except you!
INJECTABLES mini REVIEW:
I've been doing non surgical facelifts and rejuvenating the cheeks, nose, eyes, chin and lips for years…using injectable fillers for wonderful natural looking results that can last up to 2 years.

Here's what I use, how and where I use it:
Lips   Nasolabial folds   Hollow cheeks
Weak jawline     Nose job       Brow lift
Marionette lines   Crow's feet     Forehead lines/wrinkles
Undereye shadows     Backs of hands
TODAY'S INJECTABLES OF CHOICE:
Juvederm (Voluma is fabulous!)
Radiesse
Restylane
Sculptra
Botox/Brotox/Dysport
OK…CALL TO SCHEDULE YOUR CONSULTATION SOON! You have choices to make to look fabulous.   See www.DAVinciplastic.com.
Dr. Davison