IN 2009-2010 facelifts alone for men increased 14%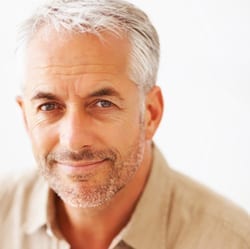 Men of all ages and walks of life are having plastic surgery for cosmetic reasons…to look younger, healthier, slimmer/trimmer and to boost self esteem.  Today's society places a high value on looking young and fit.  The economy is placing demands on today's career male population that was unheard of ten years ago.  Today, employers and recruiters are telling clients to spend as much money on looking good as they spent on perfecting their resume' and career path.
Recent research data shows that people in the work force, and those trying to re enter the career arena, are stampeding cosmetic clinics like mine, for a host of procedures that will take years off the face and neck and sculpt the body.  Youth equals beauty…beauty equals promotion and bigger paychecks. Here are the numbers:
2009-2010…all cosmetic procedures rose more than 5%
Facelifts for men were up 14% in 2010
Non-Invasive procedures rose more than 12%
Career counselors are telling clients to:  spend at least as much $$ on looking good as they spent on perfecting their resume
Career counselors are saying it plainly – "Don't look old."
COSMETIC PROCEDURES MEN WANT TODAY I'm creating personalized treatment plans for lots of men today (even retired men) who want and feel they need to look younger and healthier in order to compete in their careers.  They request the following most often:
Botox Injections to erase lines and wrinkles (facial, hands etc)
Filler Injections to plump up areas of lost volume and stimulate collagen renewal
Skin Resurfacing to correct skin irregularities…lines, wrinkles, spots, pigmentation, etc.
Facelift/Necklift with Liposuction restores youthful look by lifting away 5, 10, 15 years of an aged look
Chin Implants to restore a solid, balanced chin to match other facial features…and more masculine look!