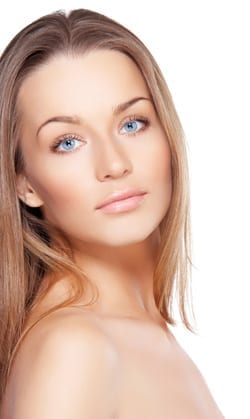 MINI FACELIFT was the topic of my last blog and the NECKLIFT is commonly married to it. As I said in the last blog, the "Mini procedures" are here to stay, they are refined, perfected and chosen by hosts of people every year in their war against aging.
Necklift refines the neck by removing years of visible aging to restore a more refreshed, balanced, younger appearance. By removing excess, loose and sagging skin and fat, we can lift the skin, tighten muscles if needed and "recontour" the neck less invasively than with a full blown Necklift. The Benefits: Mini Necklift eliminates small amounts of saggy skin/fat and redefines angles from the chin to the neck. Refining the neck freshens the face also. The Limitations: Neckbands may still be present and Jowls may not be addressed adequately with a Mini Necklift. It is important that your surgeon educate you well so you can make the right choice. Mini Necklifts are the perfect solution for many people. Remember they are "mini."
ABOUT THE AGING NECK The neck is frequently the area of facial aging that is a dead give away as to your true age! When loose skin, sagging neckbands (Turkey Waddle) and a poorly defined neckline become visibly obvious, we may be perceived as older than we are.
MINI NECKLIFT: 1) WHO IT'S FOR: younger people with small amounts of fat under the chin and whose skin is fairly elastic, not too saggy and not overly laden with thick neckbands. (your surgeon will know) 2) ANESTHESIA: usually local or IV Sedation, 3) LENGTH OF SURGERY: about 3 hours, 4) RECOVERY: 7 to 10 days required to rest, begin healing and allow for swelling and bruising to begin resolving. You may need to wear a neck or chin "bra" to support the surgery and apply mild compression to the operated area. 5) RESULTS …your results generally last 5 to 10 years. Each individual is different but this is a good norm. A full blown necklift is usually done with a Facelift and uses incisions behind the ears and sometimes under the chin. With a Mini Necklift, a Fecelift is not always done and sometimes just contouring the fat using liposuction along with some skin removal is enough to achieve the results the patient desires.
FIVE SIGNS of an AGING FACE – These are the issues that you can see when looking into the mirror. They are the top signs of facial aging: 1) DEEP WRINKLES of the face and neck, 2) A TIRED APPEARANCE, 3) POOR DEFINITION of the chin and sagging in the neck, 4) JOWLS and DEEP CREASES found around the nose and mouth, 5) LOSS of MUSCLE TONE and REDUCED SKIN ELASTICITY. The best time to start anti aging treatments is before they are needed or at least as the first signs of aging appear. We've learned from Hollywood celebrities how to keep looking younger always. The Key: start age defying treatments early and continue them on a regular basis to eliminate problems, restore health and youthfulness and to keep looking several years younger….always.
SURGERY IS OFTEN COMBINED WITH NON INVASIVE OPTIONS. More often than not, people choose to have 2 or more treatments in tandem such as Mini Facelift with restorative Injectables or Fat Grafting for volume replacement and recontouring. We have many amazing options for you. All safe. All effective.
Next time I'll blog about Mini Eye Procedures. Check back often.
Best to you and yours,
Steven Davison M.D.
"DAVinci…where I combine the supreme elements of art and surgical science."