A recent study conducted for the American Academy of Facial Plastic and Reconstructive Surgeons reported that 80% of those people surveyed said they would prefer and choose a facial plastic surgeon rather than a general surgeon or physician.  As the numbers of people who have cosmetic procedures done each year continues to grow…so does the need for education about how to recognize and choose "qualified" cosmetic/plastic surgeons.  Thus, the reason for my blog topic this time.
Stats tell us there are over 782,000 doctors in the United States but only 3.5% are really qualified to perform aesthetic (cosmetic) procedures.  So, It's critical that before you go…you know about your doctor/surgeon.
In addition to the right education, training and experience,  Board Certification is important in helping you identify a surgeon who is truly qualified to perform your chosen procedure.  Why?  There are multitudes of doctors who are not Board Certified nor are they members of important medical organizations/associations. So here's the "why" about being Board Certified:  Certifiying medical boards have rigorous testing/exams based upon the highest standards possible to ensure that a doctor knows, understands and is qualified to practice medicine and perform procedures within the scope of his proven abilities.  There are different boards for different areas of specialization.  The same goes for medical societies and associations that were established decades ago.  These exist to further educate, support and monitor physician/surgeon members, also to educate the population and give them a place to seek help with problems involving member physicians.  Every doctor/surgeon who chooses to become Board certified, must submit to this high standard and the rigorous oral and written exams in order to be eligible for board certification.  Board certification does not guarantee certain results but it does ensure that the surgeon is educated, well trained, skilled and qualified to perform that surgery.
Examples of Certifying Medical Boards and associations:  1) ABMS – The American Board of Medical Specialties (every doctor should apply to this board.)  2) ABPS – The American Board of Plastic Surgery (for certification in the speciality of "plastic" surgery). 3) ASAPS – The American Society for Aesthetic Plastic Surgery (for plastic & cosmetic surgery of the face and body). 4) AAFPRS – American Academy of Facial Plastic and Reconstructive Surgery, Inc.  (World's largest association of "facial plastic" surgeons and reconstructive surgeons)  These surgeons focus solely on plastic and reconstructive surgery of the face, head and neck. 5) American College of Surgeons, 6) The American Society of Plastic Surgeons is thousands of members strong…with only one high standard to assure you are getting a surgeon who is qualified to perform your procedure.

Do Your Due Diligence  – Surgery of any kind is a serious event and you should want the most qualified surgeon performing your procedure.  You can "google" the doctor/surgeon you are considering and check credentials, qualifications, experience, testimonials and more before making a final decision to use that physician. Surgeon's Websites should be comprehensive including education, training, medical degree(s), fellowships, experience and qualifications.  Know before you go!  https://www.davinciplastic.com.

Cosmetic v Plastic Surgery…there is a difference.  Cosmetic surgeons have considerably less training whereas a "plastic" surgeon gets 5-7 years of specialized surgical training.  Cosmetic surgery seeks to improve the aesthetic appearance and Plastic surgery is used to improve/restore function and reconstruct after trauma or illness.  Plastic surgery can include "cosmetic" procedures also.
Ask the right questions:  1) Is the surgeon Board Certified…which boards and for how long?   2) Does he/she have hospital privileges?  3)  Is their surgical suite certified?  4)  Does the surgeon practice within the scope of their chosen field?
Look at Patient Portfolios…a picture really is worth a thousand words! 
Revision surgeries are on the rise…because unqualified doctors and beauty beauty professionals are doing procedures they have no business doing! Every year, my colleagues and I see more patients desiring "revision" surgeries to undo the disappointing, disfiguring damages inflicted upon them by the hands of unqualified doctors and so called professionals.  Please trust your face and body only to a qualified plastic surgeon!
Well, this blog is a bit long….but I couldn't leave out any of the info included.  Please read and consider.
Enjoy the sun…with the right precautions!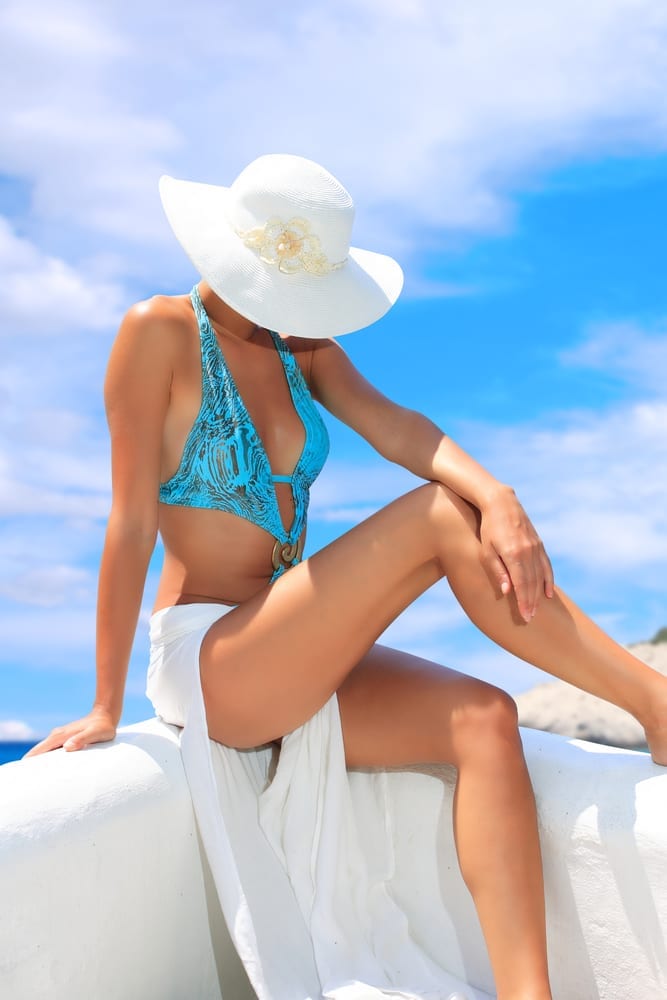 Best to you and yours,
Steven Davison M.D.
DAVinci…where I combine the supreme elements of art and surgical science.