"Intimacy Inhibition" simply refers to the embarrassment women have endured over health issues with their female genital area. Talking about these secret places was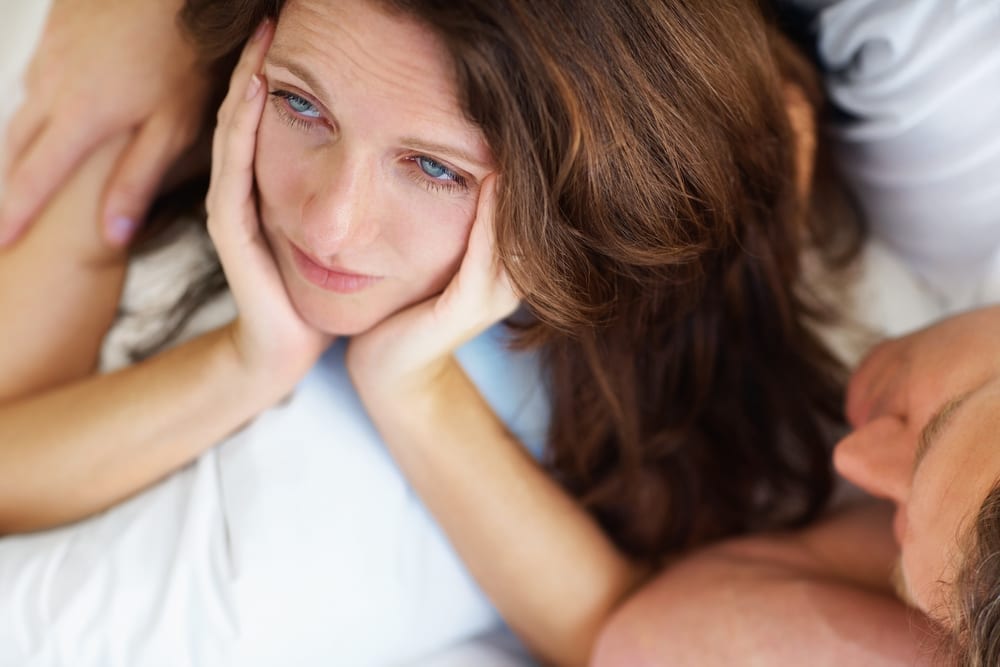 always taboo  to the point of often causing serious health problems.  Today…the embarrassment is gone and women can discretely yet openly discuss their concerns with a qualified surgeon.
Surveys tell us that: 2 out of 5 women feel shame, are embarrassed or unhappy with the intimate places of their body.
I am in a league of qualified surgeons who are educating and arming you with the information that can empower you to get the medical attention you need and really want.  Today, we talk about what troubles you; then we choose the right options to address your concerns!  See my website for complete info: https://www.davinciplastic.com.
Vaginoplasty … addresses the problems aging women and women who have children by vaginal birth commonly endure…often for years and years.  
1) Vaginal looseness  2) Vaginal muscle laxity  3) Enlarged vaginal canal  4) Reduced sensation during sexual intimacy  5) Leaky Urine  6) Painful intercourse,  7) discomfort when wearing many types of clothing and during various activities   8) unhappy with appearance…enlarged labia, misshapen labial lips, hooded mons pubis, lost volume or too much volume and more.
Vaginoplasty surgery repairs vaginal damage from trauma (childbirth, tearing, etc), restores function and appearance which increases sexual stimulation and gratification.  Vaginal Rejuvenation surgery (Vaginoplasty)  enhances muscle tone and strength, decreases the diameter to that of a young, healthy, youthful size. The integrity of your vagina is restored.  Health is restored to your V Zone.  This energizes and empowers women daily as Moms and Wives.
The results are usually dramatic…giving back to women their function, eliminating discomfort, restoring self confidence and renewing self esteem.  Remember, your sexual partner benefits too!
Most Frequently Asked Questions:
– Is the surgery painful?  There is some discomfort with all surgical procedures.  I use advanced methods and finely honed skills to keep you as comfortable as possible.
–  What is the recovery time? Most of my patients are comfortable enough to return to sedentary type work within 1 week.  Complete healing takes many weeks.
–  How long before I can have sex again?  My patients are required to wait for 6 weeks to allow for total vaginal healing.
– What makes you qualified to do this surgery?  I am board certified..this involves extra years of eduction, training and experience.  I'm specially trained as a reconstructive plastic surgeon in addition to cosmetic surgery.  I'm Fellowship trained which means being taught/mentored by the world's best experts in a given field.  Reconstructive surgery involves understanding the vast complex human anatomy and being able navigate it to restore function…and beauty.
– Will insurance pay for female genital cosmetic/reconstructive surgeries?   Maybe.  If it is deemed as being medically necessary, it may be covered.  Please check with your insurance provider to be sure.
– Is financing available for these procedures?   Yes…we offer financing and have complete info in my office.  Ask us about it.
Ok.  More to come in future blogs on FemGenCosmetic surgery.  It's important and I'm glad we can do so much today to help women with problems they've suffered with for too long!  A program will be tailored to your specific needs.
Come in, let's talk and then design a program to get you healthy again.
Steven Davison  M.D.
"DAVinci…where I combine the supreme elements of art and surgical science…"