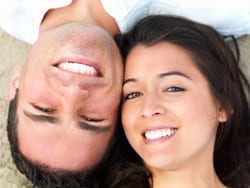 Rejuvenate the Eyes to restore youthfulness
The eyes aging path eyes is quite complex, but simply, it starts with visible lines and wrinkles that progress over the years. The eyes are one of the first areas of the face to show aging due to thinned skin and unwelcome fatty deposits (undereye bags) along with dark circles and hollows.
Today's Mini Eye Procedures are quick and precise….Rejuvenate the eyes and take 10 years off your face instantly!
Benefits of Today's Refined Eye Surgeries:
Results are more natural

than ever before by retaining expression in the brows and upper and lower lids for men and women.

Recovery is fairly easy

.  Today's Blepharoplasty (eyelid surgery) facial rejuvenation procedures….has minimized discomfort and significantly reduced recovery times.

 Eyes heal well

.  The skin on the eyes heals quickly and scars blend in with natural skin creases so they're inconspicuous.
What Patients Want me to Fix:  1) hooded, droopy, deflated lids, 2) puffiness, 3) hollowness, 4) Crow's Feet and wrinkles.
Hooded Eyes  Aging causes internal structural changes in the skin, bone and soft tissue of the eye.  When the bone changes the brow and lid may droop…"hooding" occurs. Hooded eyelids usually interfere with visual fields to obstruct your vision while creating an aged, sad, closed eye look.
How we fix it:  Traditional Blepharoplasty removes the excess, hooded skin.  A BrowLIft is usually done in tandem to correct forehead wrinkles and restore the brow to it's more youthful position.
More Patients (men and women) in their 40's and 50's choose today's revolutionary injectable brow lifts…to avoid surgery for several more years.
Puffy Lower Eyes are caused by weakened skin while aging/stretched muscles and tendons allow displaced fat highlighted by dark circles and hollows.
Bulges Using Lower Blepharoplasty I remove excess fat/skin and tighten lax muscles/tendons.  Filling in hollows corrects lines and restores definition.
Today's Revolutionary Way is quick, easy and effective for patients (40's-50's) without too much puffiness, and involves restoring volume with fillers such as Restylane or your own body fat.
Hollow Eyes (Tear Trough) actually appear sunken from loss of soft tissue volume in the orbit and loss of bone density while aging.  Genetics predispose certain people to hollow eyes…that develop as early as the teen years.  Grooves form at the bottom of the eyelid  and dark circles often appear.
Fat and Fillers, Restore Volume, provide lift and vanish Hollows  I can't say enough about the benefits of fat injections/grafting…it's natural, your body does not reject it and it's long lasting.  I also offer today's amazing injectables and help you choose the one that's right for you.
Crow's Feet, Lines and Wrinkles… many lines and wrinkles are corrected with Blepharoplasty (upper/lower) and the rest respond beautifully to volume restoration using fillers also called liquid lifts.  Botox is the champ for preventing future wrinkling…Injectables I use today offer immediate rejuvenating results, and optimize any surgery.  Read more at: http://www.DAVinciplastic.com
A recent study evolved out the Beauty field reports that 80% of those surveyed would want only a qualified, facial plastic surgeon to treat their aging face.  
Hope you're having a great, sunburn free summer!  Remember the hat, glasses, sunscreen, water….and see my other blogs for being safe in the summer months.
Steven Davison M.D.
At DAVinci….I combine the supreme elements of art and surgical science.