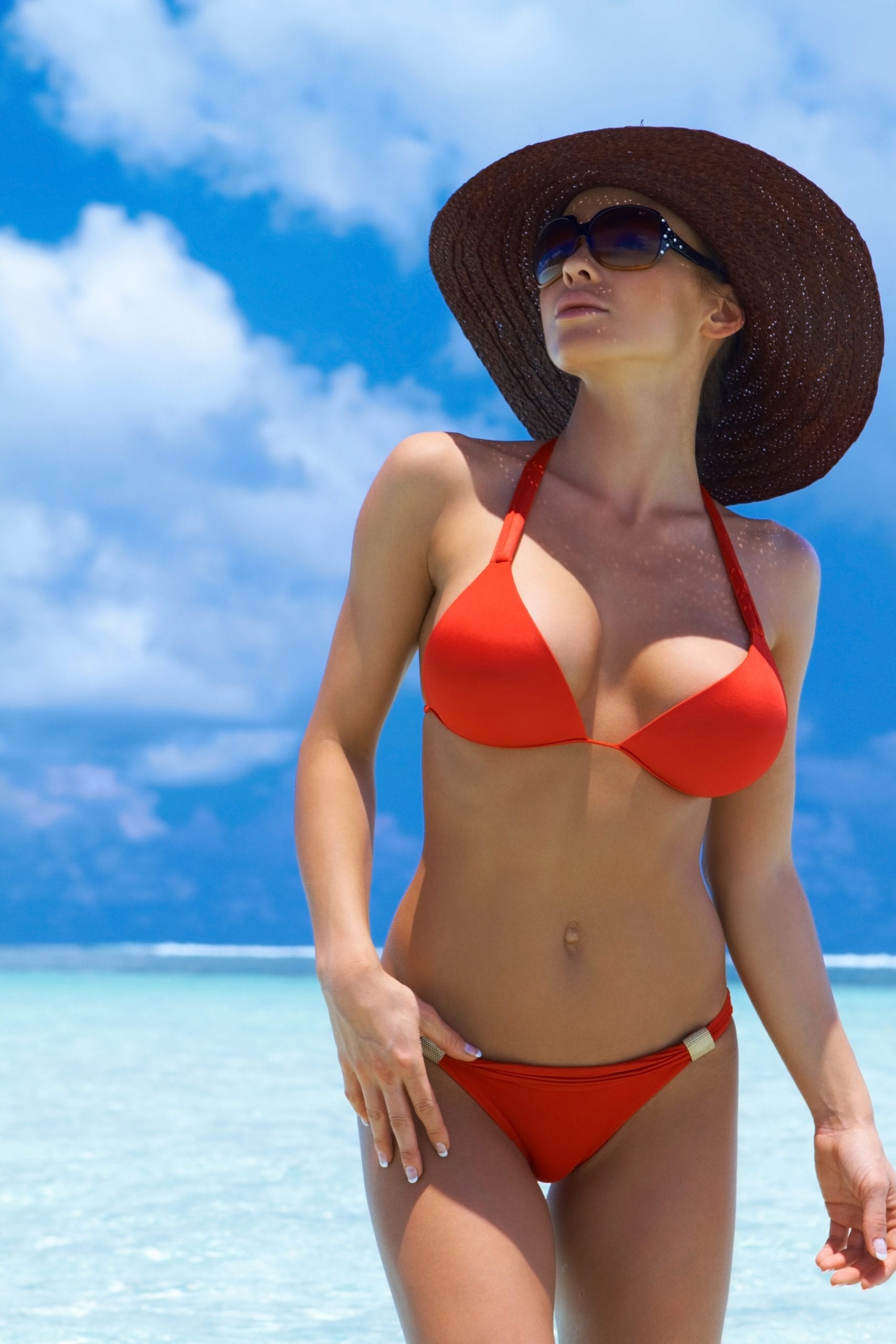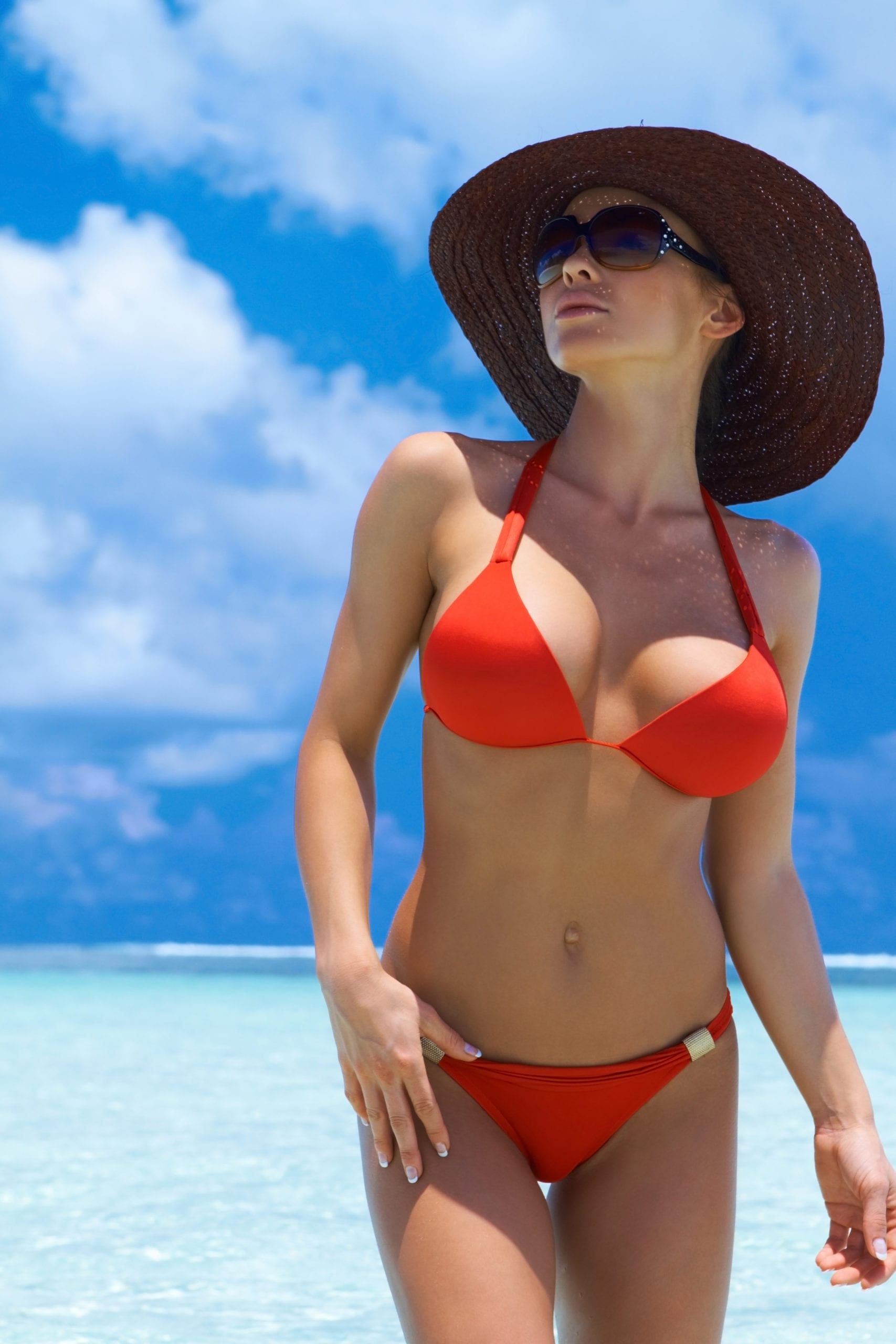 Since clothing fashions have changed over the last decade, tops have gotten shorter, pants sit on or below the naval leaving it totally and fashionably exposed…Belly Button Surgery has surged to become one of today's top body enhancing cosmetic procedures.  Gen Xers, Millennials and even Baby Boomers are having Umbilicoplasty to enhance their belly buttons.
WHAT PEOPLE USED TO HIDE IS NOW CONSIDERED SEXY, FASHIONABLE AND FLAUNTABLE!
Not everyone is born with a good looking umbilicus and pregnancy, illness, injury, hernias, weight gain, weight loss and surgeries…plus normal ageing often further alter the shape and size of belly buttons leaving them with a less than desirable appearance.
An unattractive belly button bulges, is horizontal in shape and may have other distortions. A good looking umbilicus is small, vertical and well seated into the tummy.  Umbilicoplasty is a safe and effective surgery that predictably corrects belly button distortions. The results are attractive and natural looking.
NEW SPIKE in BELLY BUTTON SURGERY…While Breast Augmentation with Implants and Liposuction for Body Contouring are at the top among our most popular cosmetic procedures today,  there has been a significant spike in belly button surgeries placing this other Body Contouring option among the top "demand" options also.
FASHION DRIVES the DEMAND for MANY COSMETIC PROCEDURES…INCLUDING UMBILICOPLASTY and this is evident by hipster pants, bare midriffs and short tops.  In fact, this trend has driven the demand for "the perfect belly button."  Polls indicate that 1/3 of college women have Belly Button Jobs… and they wear stomach bareing clothing to show off their "perfect Umbilicus!"  And a pierced belly button allows them to show off their favorite gems.
HERE'S WHAT UMBILICOPLASTY OFFERS:
Belly Button Surgery corrects deformities/distortions of the umbilicus
Eliminates belly button bulging and irregularities
Creates or restores a natural, attractive appearance
Is safe, simple, predictable and requires little to no downtime
Removes excess skin and wrinkles around the naval
Commonly done in combo with Tummy Tuck Surgery (Abdominoplasty)
Creates a new belly button to replace one lost from previous surgery, illness, injury or birth
Umbilicoplasty in combo with Abdominoplasty rejuvenates the entire abdominal area
Each for their own reasons….men and women of various ages are seeking skilled surgeons to plan their personalized Belly Button and Tummy Tuck procedures. The advanced techniques result in beautiful navals with well hidden scars and a brand new belly button!
With all the attention given to Body Sculpting...we have to tell you about Belly Button Sculpting!  Let's talk soon so you can be ready for "Bikini" and beach time!
MOMMY MAKEOVERS include Belly Button Surgery, in case you've been wondering.  When done in tandem with a Mommy Makeover Tummy Tuck…that bulging naval is eliminated to give you a firm, well contoured abdomen with a great looking umbilicus.  It's your own.  I simply correct the deformities and put it back into it's normal position.
A TRIM, TONED BODY is an important part of overall health and wellness.  Carrying around too much excess fat takes it's toll on a body.  Excessive weight contributes to many diseases such as Diabetes, Heart Disease, Joint problems and many more.  I've been pushing Body Sculpting in my last few blogs because it's so popular and people need to understand what it entails and that you should seek only a qualified, Board Certified Surgeon to perform these procedures.  But you should also understand that being at or near a healthy body weight is critical before undergoing any body shaping procedures. This contributes to desirable, long lasting results…and overall better health and well being!
Looking forward to a beautiful Spring!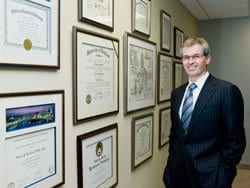 Steven Davison M.D.