Since I'm specially trained and very experienced in reconstructive and revision surgeries I do a lot of "Nose Jobs."  Patients of all ages, stages in life and from all cultures come to me because they are unhappy with a previous nose (rhino) surgery.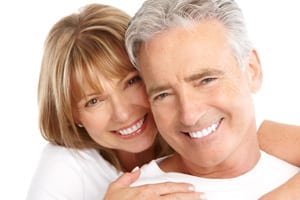 Rhinoplasty surgery is done to change the size, shape  and form of the nose and/or to correct functional problems such as difficult breathing caused by a broken nose (deviated septum), fracture or disease.  So, when the outcome from a nose surgery is not desirable, often I am asked to fix it.  Following are some very important points you need to know and understand about revision nose jobs.
Revision Rhinoplasty is always more challenging than the original (primary) rhinoplasty surgery.  Several reasons for this are as follows:
The geography of the nose was altered during the first surgery.  This involved removal of cartilage which provides form and structure for the nose
The cartilage needed for the revision surgery must then be borrowed from someplace else
An extra incision is required to allow for borrowing the needed cartilage
The nasal lining has typically turned to scar tissue in the operated nose
Risk of little spider veins increases with a second surgery (telangectasias)
Revision Rhinoplasty is very complex and detailed since nasal form has to be restored and function (breathing mechanisms) have to be repaired
These challenges increase the time involved in the surgery
Very Few surgeons are qualified to perform these highly specialized revisional surgeries
Even though Revision Rhinoplasty has its own set of unique considerations, it is among the most rewarding of all surgeries.  The nose is the most prominent feature on the face so getting it right is most rewarding to people having this surgery.
HOW I PERFORM REVISION RHINOPLASTY:  There are 2 methods used for nose surgeries:  Open Technique and Closed Technique. Open involves incisions made inside the nose and 1 under the nose between the nostrils.  Closed means incisions are inside the nose only.
Revision Rhinoplasty surgery is frequently performed using the open approach which allows for more "complex" nose jobs to be corrected with natural looking, desirable outcomes.  Borrowed cartilage is taken from behind the ear, when needed,to restore nasal form and function.  This incision is well hidden.  The under the nose incision is barely visible and fades to a very faint thin line over time.
Here are 3 frequent questions I'm asked:
1. About anesthesia…I use local with sedation or general.  We determine that during your consultation to choose what's best for you.
2.  Who can have Revision Rhinoplasty?  Men and women of all ages (must be in good health) and teen boys and girls who are fully grown.
3.  How long does the surgery take?  This depends upon the complexity involved.  It could be from 45 minutes to 3 or 4 hours.  The important thing here is to achieve a pleasing outcome with restored function.
These are the top three questions.  The rest are on my website: https://www.davinciplastic.com.
If you have nose problems from a previous surgery and have been afraid to approach it again…let's talk.  I am specially trained in these surgeries and have been performing them for years. I still perform them on a regular basis using today's most refined instruments and techniques…those that are proven safe and reliable. My patients get the results they desire and deserve.
HAVE FUN in the SUN.  BUT REMEMBER THE HATS, GLASSES, SUN SCREEN, WATER, UMBRELLAS ETC.
Steven Davison M.D.
"DAVinci…where I combine the supreme elements of art and surgical science."