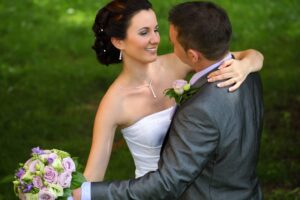 May is nearly gone but many people are still looking forward to end of year school programs, Jr. High, High School and College graduations, Proms, June weddings, Family Reunions, family travel, beach days and just everyday.
This time of year people look into the mirror and decide they don't like what they see.  A fast paced career, Mommy responsibilities, corporate pressures, too little sleep, poor diet and more all create stress and stress shows up in the face without fail!
If you are tired of looking tired and older than you feel or really are, there are many facial quick fixes available to give you a more youthful, refreshed look, without surgery and little to no downtime. You can be ready for that big event and you can look your best!
CONSIDER: Instant Filler Facelifts. 
An Injectable Liquid Filler Facelift instantly erases lines & wrinkles, while lifting & contouring the face to resotre youthfulness without surgery.

The

forehead and eyes

can be refreshed by using the right products around, between and under the eyes.  Really, "The Eyes Have It."
MidFace filler injections

restore cheek volume

, which also has a "lifting" effect.  The right filler can

eliminate those deep grooves in the Nasolabial folds

I

erase lipstick lines, smoker's lines, jowls and augment the chin

. The right filler transforms this area and you look years younger.
Injectable

Filler Lip Augmentation

instantly creates

beautiful, youthful lips with curves in the right places.

A

nose bump can disappear

with a few quick injections
I offer my patients only today's best, reliable products that work to rejuvenate an aging face without surgery and little or no downtime.  These include:  Juvederm, Restylane, Radiesse, Botox, Sculptra Aesthetic, Fat Grafting and more.
SPA Treatments such as microdermabrasion, facials and laser procedures can correct pigmentation issues, get rid of spots and correct problems with skin pores, lesions and more.
See my website for complete information on all procedures we offer at DAVinci.  www.davinciplastic.com.
There was quite a stir after Angelina Jolie's announcement about her double mastectomy.    This decision, after learning she was BRCA positive, reduced her risk factor by 89% for ever getting cancer. Being BRCA positive means that mutated genes put her at high risk for several female cancers, breast cancer being the primary concern.  I'm specialized in Breast Cancer and Breast Reconstruction surgery.  I never enjoy learning that a woman needs the benefits of my skills, but I'm so glad I have the knowledge and expertise to successfully rebuild beautiful, natural looking breasts that renew her self esteem and confidence.  Natrelle 410 Breast Implants are my first choice for women in this situation.  I also recommend them to every patient desiring Breast Implant Revision Surgery.  They simply are the most natural looking, safest, longest lasting available today.  I'll blog on Breast Implant Revision Surgery soon.
Look for a new blog on "People Traveling to DAVinci for Premium Plastic Surgery Procedures.  We help people, from around the world, to realize their anti aging goals, or to overcome challenges after cancer or trauma and for Revision Facelifts, Revision Rhinoplasty (NoseJobs) and other procedures that need to be corrected by a qualified, experienced surgeon.
ARE YOU BEACH BODY READY?   There's still time.  Let's talk.
Remember "Sun" precautions…hats, sun glasses, sun screen, plenty of clear water, and don't over do it.
Best to you and yours.
Steven Davison M.D.
"DAVinci…where I combine the supreme elements of art and surgical science."