3 Minute Read:
Many women are hesitant to undergo plastic surgery because of the fear of noticeable and unwanted scarring. While scarring is typically inevitable with any plastic surgery procedure requiring incisions, such as breast augmentation surgery, tummy tuck surgery, or facelift surgery, there are many ways to conceal and reduce the look of scarring.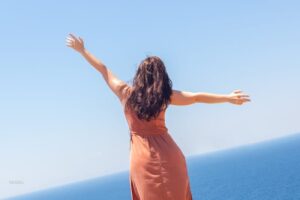 By following these easy tips, you can enjoy your plastic surgery results with minimal scarring.
1. Using a Concealer or Color Corrector
We all know that a concealer or color corrector can be used on your face to conceal blemishes and other skin imperfections, but did you know they can also be used to eliminate or reduce the look of scars on the breasts or body? It's simple—find a concealer that matches your natural skin color and put it on your visible scars.
By blending concealers on scars, you can reduce the redness, so the scars blend better with your skin.
2. Scar Treatment and Moisturizer
Scars naturally fade over time; however, you can speed up this process by investing in a high-quality scar removal cream. While scar removal cream does not reduce the look of scars immediately, as concealers would, it helps reduce the appearance of scars over time.
3. Avoiding Exposing Scars to Direct Sunlight
This tip to reduce the look of scars after breast augmentation or tummy tuck surgery does not involve any additional purchases. Your new scars are extremely sensitive. Exposing your scars to direct sunlight can cause them to burn and blister, resulting in darker and more noticeable scarring.
It is important to cover your scars with clothing when exposed to direct sunlight, or if you are unable to cover up, use a broad-spectrum sunscreen.
4. Massaging Your Scars
This tip may seem odd, but massaging your scars after your wound has healed can actually help reduce the appearance of scarring. Massaging your scars can help increase collagen production and help your scars heal faster and better. You must massage your scars when they are new for optimal results; scar massage will not work to reduce the look of scars more than two years old.
5. Scar Revision
Another way to reduce the appearance of scars is to undergo a scar revision procedure. It is important to know that scar revision cannot eliminate scars. Scarring is permanent; however, the look of scars can be reduced.
Scar revision works to reduce the appearance of scars on your breasts, body, or face. The type of scar revision you undergo will be based on your needs and the severity of your scarring. Some scar revision procedures include:
Dermabrasion

Tissue expansion

Skin grafts

Steroid injections
Schedule a consultation with Dr. Davison to determine which scar revision technique is right for you.
Want to Learn More?
Plastic surgery incisions are also made in discreet locations to minimize visible scarring; however, they are still visible to you and may show in particular outfits.
If you would like to learn more about reducing the look of scarring after plastic surgery or are interested in scar revision, please call us at 202-966-9590 or fill out our online contact form.