3 Minute Read:
One of the many benefits of otoplasty surgery is being able to wear your hair up with confidence. Recovering from otoplasty surgery is an exciting time as you excitedly wait to show off your new ears.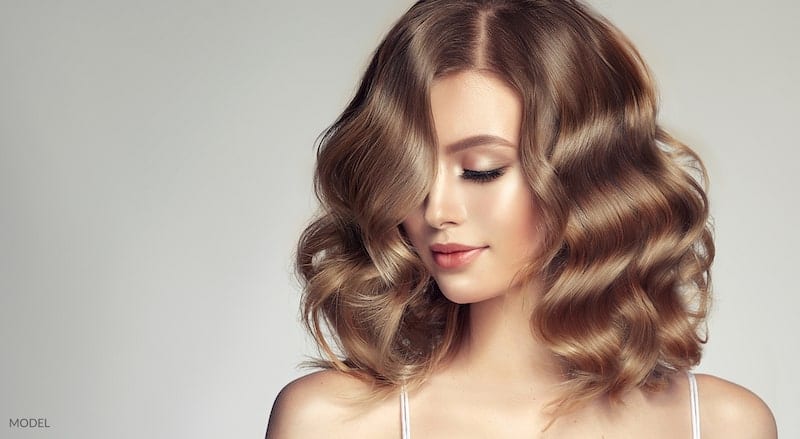 However, some patients may wish to conceal their ears during their recovery. Keep reading for some helpful hairstyles that you can rock as you heal.
What Is Otoplasty?
Otoplasty is the medical term for cosmetic ear surgery or ear pinning surgery. This procedure is meant to improve the contour, shape, position, or size of a person's ear. While it's not the most well-known plastic surgery procedure, otoplasty can help people regain their confidence and self-esteem after dealing with ear-related insecurities.
Typically, people get otoplasty because:
They have overly large ears

They have ears that protrude significantly

They are unhappy with the results of a previous ear surgery
What Are the Best Hairstyles While Recovering From Otoplasty?
While otoplasty offers a fresh beginning that many individuals are excited about, the patient first must recover from the procedure. Some patients may wish to conceal their ears during the recovery process.
To help, we have identified four cute hairstyles that women recovering from otoplasty can wear to cover swelling and fresh scars.
Half-Up Half-Down Updo
The beauty of the half-up half-down updo is that it gives you the best of both worlds. Half of your hair is pulled up to reveal your face, while the part that is down can be arranged to cover your ears. This hairstyle is also super quick to do, so you can opt for it even when you are in a rush.
Side Braid
A loose side braid looks chic and fits both a casual or a formal event. Not only is this look easy to pull together, but it also allows for your hair to cover the upper half of your ears. In fact, your entire ear will be covered on the side of your face that has your braid.
The Low-Low Ponytail
You can arrange a low ponytail (or a ballerina bun) where your hair still encompasses your ears. This hairstyle does envelope your face, so it's generally recommended for women who don't have an overly round face.
Front Bangs Updo
If you have been paying attention to fashion trends recently, you have likely noticed this look already. It's when you take a simple updo and then pull out long pieces of hair on either side of your face. This gives you the false appearance of "bangs" and, luckily, happens to cover your ears.
What About Men Recovering From Otoplasty?
Unfortunately, it isn't always as easy for men after otoplasty. Most men have shorter hair that doesn't extend past the tops of the ears.
If this is the case for you, discuss when you can start wearing loose-fitting hats after your surgery with your surgeon. Any garment worn over or around the ears should be very loose (as you don't want a constricting hat, such as a baseball cap).
If you are concerned about the appearance of your ears while recovering, consider growing your hair out prior to your otoplasty.
Interested in learning More About Otoplasty in Washington, DC?
You don't have to live with ears that you are unhappy with. Book your otoplasty consultation with Da Vinci Plastic Surgery by calling 202-966-9590 or contacting us online.