Often patients ask me: "Do I need a facelift?"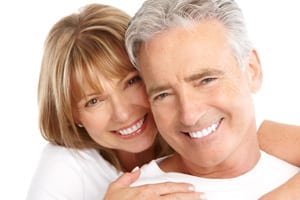 Besides not liking the visible age related changes when looking into the mirror, some valuable guidelines can help determine when it's time for a surgical facelift. Unwelcome Visible signs of facial aging include: lines, wrinkles, deep etched grooves, hollow cheeks and sunken eyes, thin sagging skin, a poorly defined neck/jawline often with "Turkey Wobble", sagging eyelids and undereye bags and more.  These are the conditions that send men and women to plastic/cosmetic surgeons for a facelift, if injectables and other mini treatments are not appropriate.
AGING and YOUR FACIAL SHAPE:  Each shape affects how a face will age.
OVAL FACE … will experience hollowing at the temples and in the cheeks due to fat loss.  Fillers can correct this if started early enough and if needed a Mid-Facelift corrects sagging.
ROUND FACE…Cheeks and lower face tend to sag.  A lower Facelift addresses this while fat or fillers resculpt the hollow cheeks.
RECTANGULAR OR SQUARE FACE…usually loose skin and sagging jowls are the most prominent issues.  A Traditional Facelift is usually the best option to effectively correct this extensive aging.
HEART SHAPED FACE…aging appears first in the forehead and upper eyes. The high cheek bones of heart shaped faces tend to age slower than in square faces  with flat cheekbones.
WHAT ABOUT SURGERY AT AN EARLY AGE?  The trend for the past decade has shifted;  people are getting cosmetic procedures sooner, some at the first signs of aging, rather than later when more extensive work is needed to restore youthfulness.  Celebrities have been teaching us for decades that starting with small procedures early can slow down the appearance of aging and…keep you younger looking always!  Seniors, Boomers and Generation Xer's are starting mini procedures in their 30's, with periodic maintenance, and more as needed in their 40's and no later than 50's.  Visit my website to peruse the many anti aging options available: HTTP//:www.davinciplastic.com.
STARTING EARLY LEADS TO BETTER, LONGER LASTING RESULTS.  It allows patients to look fresher and younger from the improvement made now rather than dealing with greater aging challenges later in life.  They are getting facelifts along with fillers and Botox and are "looking great!"
WHAT YOU NEED TO KNOW…BEFORE YOUR SURGERY  –  1) Realistic expectations are essential!  Don't expect to look 20 if you are 50.  The goal of surgery, in particular, is to  make you look refreshed, more youthful and to fix laxity, hollows etc. Know that a facelift does not always eliminate every single line and wrinkle.   2) Scars are inevitable in spite of our refined techniques and precision instruments.  But, I hide them so often they are not visible while they fade away or blend in.   3)  There is some "downtime."  For traditional facelift surgery plan on 2-3 weeks before resuming normal activities.  Each case is different, but that's a reasonable norm. It can take a few months for all swelling to resolve and for your facelift to really settle in.   4)  Learn what can and cannot be fixed/corrected.  The consultation is critical for arriving at an honest understanding of my patient's concerns, goals and expectations. I believe in educating them as to their options and outcomes.
So if when you look into the mirror you see lines, wrinkles and deeply etched grooves, sagging skin, sunken eyes, loss of facial volume, changing jawline, disappearing neckline and chin…let's talk about your options sooner rather than later!
Best to You and Yours,
Steven Davison M.D.
"DAVinci…where I combine the supreme elements of art and surgical science."