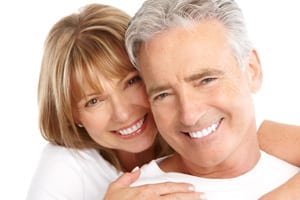 Long Lasting Facial Makeovers…Nose Jobs
Well, I've been getting you up to speed on long lasting Facial Makeovers, using techniques that effectively remove 10 years from your face, and keep you looking years younger always.  Today, we look at the importance of the nose and how aging affects it and…facial balance.  Nose jobs (Rhinoplasty) is one of the most elegant surgeries performed and can dramatically restore youthfulness, symmetry and balance to any aging face.
Why Rhinoplasty?  Each year hundreds of thousands of men and women decide to have their noses reshaped, repaired and done over for a host of reasons including: injuries that caused a deformed nose and hindered normal nasal function and/or left the nose misshapen (Deviated Septum) etc. Noses change with aging causing a droopy tip or bulbous tip, there may be humps and bumps or "ski slope" appearance; the nose may be too wide, to narrow, too weak and much more.  All these and other concerns  about form and function affect overall facial appearance and often…self esteem suffers.
Facial Balance & the Nose…When the nose is a problem (see above) it usually affects facial balance and symmetry…which is crucial to looking young.  Also, an out of balance nose can highlight a weak chin or other facial defects.  Bringing the nose into correct balance and proportion for your face is done by correcting size, shape and position.
The nose is the most defining characteristic on the face…for this reason nearly one million Americans have nose jobs every year.
Benefits of Nose Reshaping (Rhinoplasty) include:
To create or restore function

Give you the nose you've always wanted and never had

Change the size, shape & position of the nose

Create a more youthful overall facial appearance

Achieve a harmonious blend with your other facial features

Can be combined with other facial procedures to optimize your results
Rhinoplasty is one of today's most popular long lasting facial makeover options. It is one of the many age defying solutions people choose to take years off their face now…and to keep looking years younger always!
It is a safe, effective and often the only way to get the outcomes people really want.  I perform it to restore function and to create aesthetic beauty and youthfulness.  For more information about the procedure and how it's done see:
www.davinciplastic.com
and look at the page on Rhinoplasty.
Revision Rhinoplasty…is nose surgery done to correct or make changes from a previous nose surgery.  I am specially trained and skilled in revision/restorative surgeries and combined with my superb knowledge of the complex nose and facial structure, along with honed skills and years of experience…I get results that my patients love wearing.
Well,  men and women and "couples" are showing up in aesthetic clinics around the world to take advantage of today's many advancements in cosmetic procedures…and to safely and effectively combat aging.  We cannot stop the clock…but we can and are doing a terrific job of holding at bay the visible signs of aging and keeping millions of people looking as young as they feel.
Come on in and let's get to work!
Dr. Steven Davison
At DAVinci…I combine the supreme elements of art and surgical science.