The Hottest Holiday Gift: Cosmetic Procedures
In years past the hottest, trendiest, most desired holiday gifts would be jewelry, purses or a spa package, but now the bar has been raised. Surveys are showing more and more people want to receive cosmetic procedures as a gift for the holidays. This includes both men and women, invasive and non invasive procedures.
So do you want to make your significant other, close friend or family member smile or squeal in delight this holiday season? Well, this week's blog will guide you how.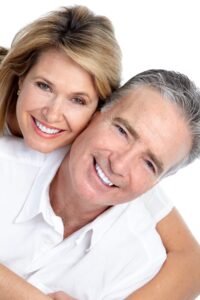 WHO IS THE GIFT FOR…Are you giving a gift to someone who is already an injectables customer? A gift certificate for a non invasive treatment is the perfect way to get them back those results they know they love.
On the other hand, are you giving a gift to someone who's never mentioned surgery or had any injectable treatments, but has expressed they're not happy with their aged appearance? A gift certificate for a non invasive procedure can ease them into the world of cosmetic rejuvenation that I offer. This can be the answer to their concerns that maybe they would've never bought for themselves, but were secretly curious about.
IN AND OUT FOR A HOLIDAY PICK ME UP…Non invasive injectables have minimal to no downtime or discomfort, offer fairly quick to instant results, and have a reasonable price tag too. You can even consider giving the gift early so the youth restoring results can be enjoyed during all the social events revolving around the holidays and celebrating the new year. These are my top 2 choices:
Botox for Ladies or "Brotox" for Men's Brow & Eye Area…Relax those deep lines and creases on the forehead and crows feet. This simple botulinum injection is one of the most popular gifts that can make a someone so happy with their quick youth restoring results. No consult beforehand is required so a special box with a bow and gift card inside can be a nice surprise for any guy or gal.
Juvederm for Fuller Lips and Smoother Smile…This is the perfect filler for plush, sensual lips. Ladies love their lips and they will enjoy their instantly fuller look with Juvederm injections. It can also minimize the deep smile lines that crease from the corners of the nose to just past the corners of the mouth in women and men too.
POPULARITY RISING FOR SURGERIES AS HOLIDAY GIFTS… According to some reports, including an ABC News article, giving the gift of cosmetic surgery is up 20% to 35%. Even the cost of bigger surgeries, such as nose jobs, breast augmentation and lipo are being shared with the gift being from multiple family members and friends.
HOW TO GIVE SURGERY AS A GIFT… A consultation is required before any surgery, but that doesn't have to spoil the surprise. A great way to still make the gift a fun is to give a gift wrapped set of brochures from my office with your hand written note on what they can look forward to.
Give the gift of youth for the holidays and you'll have a very happy special someone. Let's talk about how we can make this option easy for you or visit www.DavinciPlastic.com.
Dr. Davison