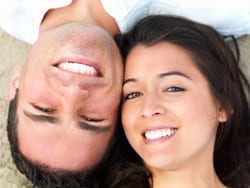 The Mini treatments idea was born about 20 years ago based upon the needs of younger patients (40ish) who wanted the benefits of cosmetic procedures, who didn't need full blown treatments such as facelifts, and whose schedule demanded less downtime etc. These are younger Boomers, Generation X and now also includes the Millennials. What we learned back then was: 1) that aging occurs in stages, 2) that younger people usually need less invasive treatments, and that 3) "mini" options could work very well as long as they started early enough (at the first signs of aging) and maintained the results. Http://www.davinciplastic.com.
Modified versions of traditional procedures being done today are much more refined, than those offered 20 years ago, by virtue of more advanced precision instruments that enable us in achieving totally natural looking results with increased longevitiy. Yes, smaller surgeries are right for many people, usually those in their 40's and early 50's who are seeing visible age related changes.
Here's the Bottom Line for today's Mini Treatments chosen by our patients: 1) look younger faster, 2) less downtime/ shorter recovery, 3) quicker results, 4) smaller incisions, 5) permanent results when possible.
There are many, many people who qualify for and benefit from these mini procedures. What surgeons expect from their patients is this: realistic expectations.
For the next few blogs I want to cover "mini" procedures: who they're for and the many benefits. This will include the Face, nose, eyes, and neck procedures. So, look for these blogs. I also want to do a "primer" on injectables to get you up to speed on what's really involved there today.
MINI PROCEDURES ARE MAINSTREAM TODAY and are as much in demand as Botox, Dysport, Juvederm and our other great fillers. Let's start with the face:
Mini Facelifts "refresh" the face by addressing the most common signs of aging like sagging skin in the lower 1/3rd of the face and possibly the upper neck during one procedure. The Benefits include shorter recovery time, shorter incisions/nearly invisible scars and permanent yet subtle improvement. Limitations include: inability to effectively correct excessively slack skin and large areas of wrinkles. Longer incisions are required to deal with excessive skin laxity. True Mini Facelifts correct the underlying structure and loose skin. Beware of "fake" mini lifts that are superficial only; that claim to be done in under an hour and without anesthesia. This is not a true facelift and will not achieve desirable results especially in older patients who may need more work than the mini can offer.
BOTTOM LINE: the Mini Facelift is terrific for many people who opt for it soon enough and who choose a board certified plastic surgeon who is fully trained and experienced in performing facial surgeries.
MINI FACELIFT OVERVIEW: 1) WHO IT'S FOR…those in late 30's, 40's or early 50's with fairly good skin laxity and the first signs of aging in the mid and lower face. Younger patients have fewer signs. 2) ANESTHESIA: Local or sedation 3) LENGTH OF SURGERY: 2-4 hours, 4) RECOVERY: some swelling, bruising and general discomfort for a few days. Resolves on it's own with rest and oral pain medication. 5) RESULTS: usually last for 5 to 10 years with maintenance.
Hope your summer is going well. Let's talk about your concerns and help you get your best face forward!
Best to you and yours,
Steven Davison M.D.
"DAVinci…where I combine the supreme elements of art and surgical science."