Once you've decided to undergo plastic surgery, it's time to start preparing for your recovery. Taking care of yourself properly after surgery helps ensure your results turn out exactly how you imagined and keeps you safe and healthy overall.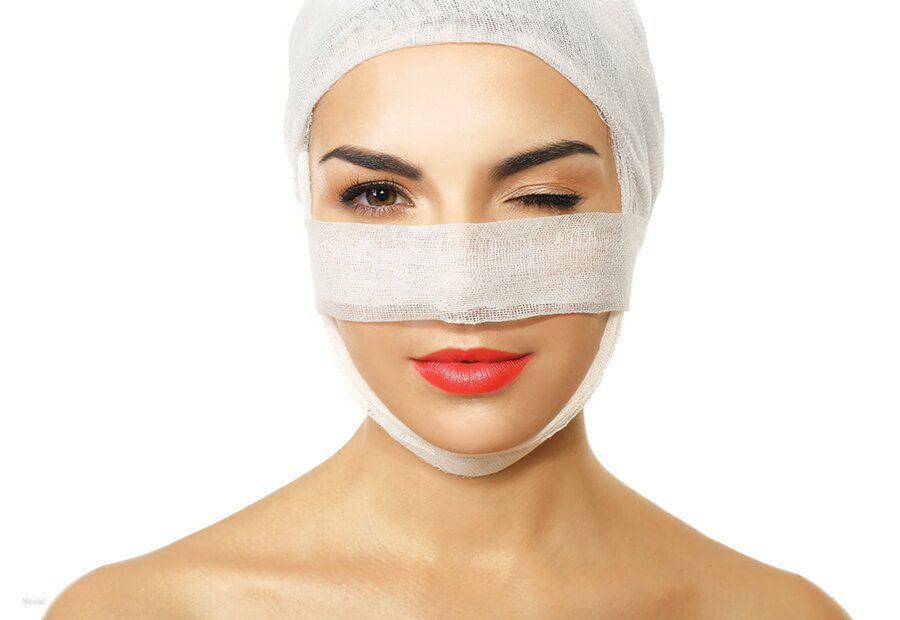 Below, we touch on just a few steps you can take to get ready for post-surgery recovery. That way, you can undergo your procedure confident that a comfortable, relaxing experience is waiting once you get home.
1. Prepare Your Recovery Spot
Make sure your space is ready for you when you walk in the door after your procedure. Whether your "home base" for recovery is a hotel room with room service at your fingertips, or you're recovering in your living room or bedroom, having everything you need within easy reach after surgery is essential. You will want to have someone with you for the first 24 hours after surgery as you are coming off of anesthesia and adjusting to pain medication. If you have forgotten anything, your helper can bring it to you.
Some of the things to consider having in your recovery area include:
Pillows—extra pillows will help elevate the surgical site or provide additional support. Depending on your procedure, you may have to lie on your back, stomach, or side. Pillows can help ensure you maintain your prescribed position.
Medication—both prescription and over-the-counter pain relievers should be on hand.
Phone charger—you want to avoid being stuck with no battery left on your phone, especially if you're alone at any point in your recovery.
Books and remote controls—whether you're binge-watching "Suits" or finally getting to the pile of books next to your bed, make sure your entertainment needs are at your fingertips.
Water and snacks—staying hydrated after surgery is necessary for several reasons. It helps flush the last remnants of anesthesia out of your system and carries vital nutrients to the wound site for healing. It also helps stave off constipation, a common side effect of pain medication after surgery.
2. Choose the Right Clothing
From what you wear to your procedure to preparing for your recovery at home, having suitable clothing is crucial to a comfortable recovery. For rhinoplasty and facelift patients, consider button-up tops to ensure you're not pulling a shirt over your head and bumping your surgical areas.
For body procedures, loose and comfortable clothing is essential. For breast augmentation, button-up shirts are your best bet, as you want a top that doesn't require you to lift your arms over your head. Soft, elastic waistlines are best for recovery after abdominoplasty or liposuction, as you don't want tight clothing rubbing against incisions.
3. Fill Prescriptions Before Your Procedure
If possible, fill post-op prescriptions ahead of your surgery. Most surgeons will send in prescriptions for necessary pain medications before your surgery date for this exact purpose. While you're at the drugstore, pick up any over-the-counter pain relievers and incision care supplies you may need, so that you're fully prepared for recovery. Once you're headed home after your procedure, the last thing you want to do is stop and try to navigate a store, looking for supplies.
4. Follow All Pre- and Post-Surgical Instructions
Remember that your surgeon is knowledgeable and experienced, so all of their pre- or post-op instructions come from extensive training and expertise. These instructions are designed to provide you with the smoothest surgery and recovery possible, so make sure you follow them to the letter.
You will receive your instructions well before your surgery. Read them closely and familiarize yourself with them. Doing so will help you know what to expect in the days leading up to your surgery, during the surgery, and in your recovery. The more you know, the better prepared you will be to ensure a comfortable and safe recovery period free of complications.
5. Contact Your Surgeon with Concerns
When it comes to taking care of yourself after plastic surgery, remember that no questions are off-limits. For some people, their aesthetic procedure will be their first surgical experience, so they have no idea what to expect from their recovery. Contact your surgeon's office if you are concerned about anything you think is unusual or may be worth checking out. They want you to have the most uncomplicated and comfortable recovery possible, so they're happy to answer your questions.
If you experience a complication, don't delay treatment. Leaving something unaddressed can lead to further complications and even adversely affect your health and surgical results. Again, following your surgeon's instructions closely and attending all your follow-up appointments go a long way toward ensuring a problem-free recovery. However, if anything crops up, let your surgeon know immediately.
Learn More About Plastic Surgery in Washington, DC
At DAVinci Plastic Surgery, our highly skilled and experienced surgeons take you through the surgical process with care and compassion from start to finish. They address any concerns you may have, ensure you're prepared, and know what to expect from pre-op through recovery. We even have an "After Care" section on our website featuring several videos that touch on common questions during recovery.
To learn more about the procedures we offer or to schedule a consultation, call us today at 202-966-9590 or fill out our online contact form.