Now, Couples are showing up in my office (husbands and wives) expecting that I help them grow younger together.  I am delighted to be able to help these wonderful people reclaim some youthfulness and enable them to look as good and as young as they feel.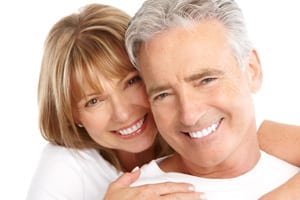 Today's couples are choosing to share anti aging together! It's no longer a secret that husbands and wives have started a new trend of having plastic surgery and other age defying procedures done together.  Years ago, the wife would secretly appear and have some age defying things done, and later the husband would come in asking me not to tell his wife…and he would have some anti aging treatments.  Since cosmetic procedures has been destigmatized for men over the past decade, male procedures have doubled since 1999…and couples are choosing to share this part of life together too.
HERE'S WHAT COUPLES ARE HAVING DONE:
Botox & Injectables

…erase lines, wrinkles, plump up areas of lost volume, stimulate collagen renewal.

Facelift/Necklift/Liposuction

…lift away 5, 10, 15 years of aging.

Chin Implants

…restores facial balance.

Rhinoplasty (Nose Job)…

to resize, reshape and balance the nose.

Blepharoplasty (Eyelid Lift)…

rejuvenate the eyes by removing excess skin, fatty tissue, lifts upper lids to reduce hooding, gets rid of under eye bags, restores a more youthful, refreshed appearance.

Liposuction & Body Sculpting

…gets rid of excess, unwanted fat and flab, sculpts certain areas of the body.