SLEEPING BEAUTY 
You go to sleep relaxed and comfortable and wake up Beautiful!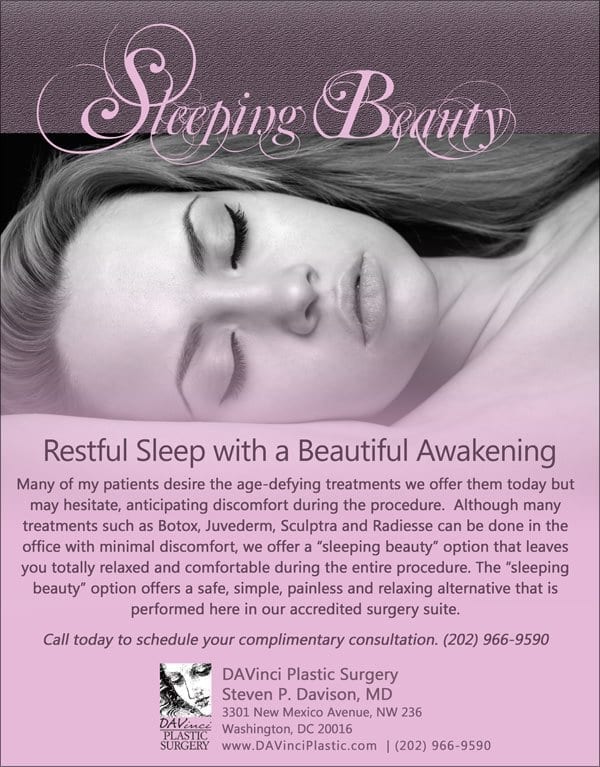 Many of my patients love the many age-defying procedures I can offer them today, and even though Nora and I are specially trained and certified expert injectors, there is still some discomfort with an injection, period!  My patients hate the discomfort that goes along with many of the treatments I offer, such as Juvederm, Botox, Sculptra and Radiesse injectables. There is a remedy for this too…read on.
SLEEPING BEAUTY offers TOTAL COMFORT, TOTAL RELAXATION
I began offering "sleeping beauty" twilight sleep option to my patients a few years ago.  It means you are totally relaxed and comfortable during your entire procedure.
TWILIGHT SLEEP is safe, simple, painless and relaxing!
 Performed in our accredited Operating Room, Twilight sleep, or light sedation, involves an IV in the back of the hand, which puts you into a relaxed state, without the risks associated with general anesthesia.  This allows for a faster recovery since you breathe on your own during the procedure, and you can wake up quickly without that "hung over" feeling. When you wake up, like Sleeping Beauty in the Fairy Tale story…you really do feel rejuvenated and beautiful!
SLEEPING BEAUTY is THE SEDATION OF CHOICE TODAY!

Now that it's been used for a few years and is tried and proven safe and effective,  Sleeping Beauty sedation is the sedation of choice today and is used not only for injections, but for other simple cosmetic procedures as well.  Be sure to request it for your next treatment.
ANTI AGING… A PRIMARY CONCERN of GENERATION Y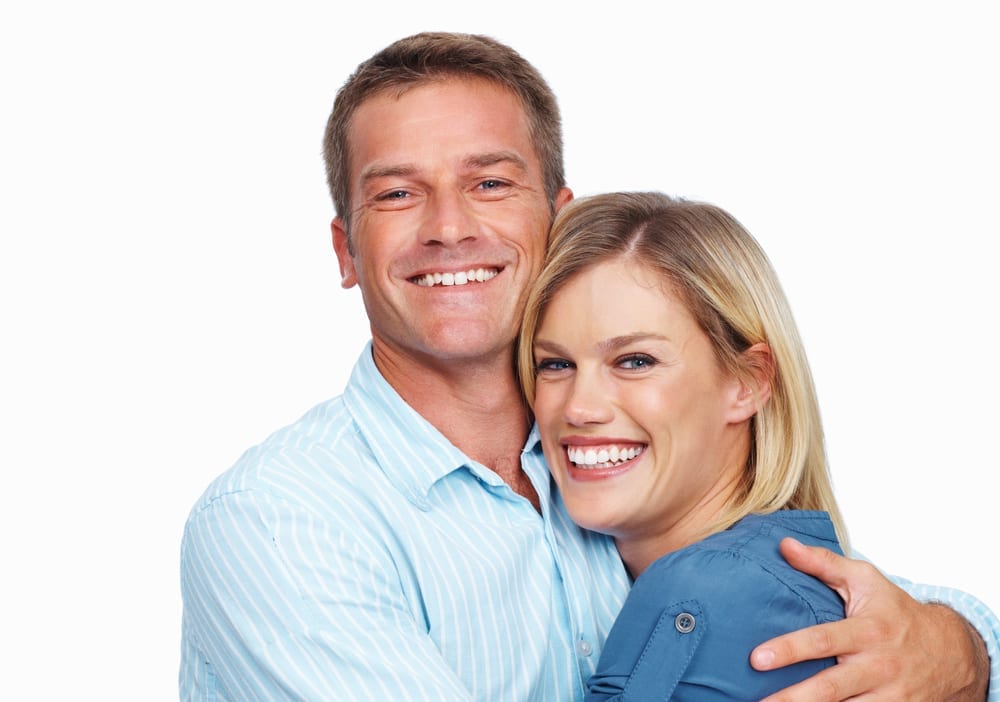 It's true, women in the United States aged 25-34 are now beginning to pay more attention to the signs of aging.  They are also actively looking for treatments and products to effectively address their concerns.  Results tell us that 39% of these women understand the importance of starting anti aging treatments early and they are doing so.  They are concerned with skin health such as spots and blotches, oily skin, dry skin and ways to correct these issues.  They also don't like the early signs of lines and wrinkles and seek ways to prevent them.  Overall,  Gen Y women want to combat aging and are willing to start sooner rather than later.  They are seekers…we have remedies!  Generation Y men are close behind and feel cosmetic procedures are part of their normal health routine and job security.
FILLERS and INJECTABLES AMONG THE TOP ANTI AGING TREATMENTS TODAY
They offer quick results with minimal downtime.  Here's how we use them:
Hyaluronic acid fillers and collagen stimulators for…cheeks, temples and jawline
Hyaluronic acid and fat injections to correct nasolabial folds
Hyaluronic acid to plump the lips and restore their youthful shape and beauty
Neurotoxins (Botox etc) to tone down muscle activity that creates lines/wrinkles
Injectable fillers as wrinkle plumpers for a "liquid facelift" and natural looking results
Collagen stimulators (Radiesse and Sculptra) to restore long lasting volume and fullness  (often done in combo in fillers)
Understanding the complex facial anatomy is key to knowing what to use, how much to use and where to use it. 

At DAVinci we are highly skilled and specially trained as expert injectors.   The results are beautiful!
At DAVinci, our main concern is what concerns you!  Come in and let's chat so we can help you look and feel your very best!  You will be ready for the Holidays if you start now.
Best to you and yours,
Steven Davison M.D.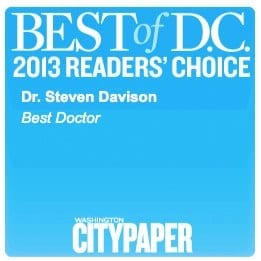 Board Certified Plastic and Reconstructive Surgeon
"DAVinci…where I combine the supreme elements of art and surgical science."