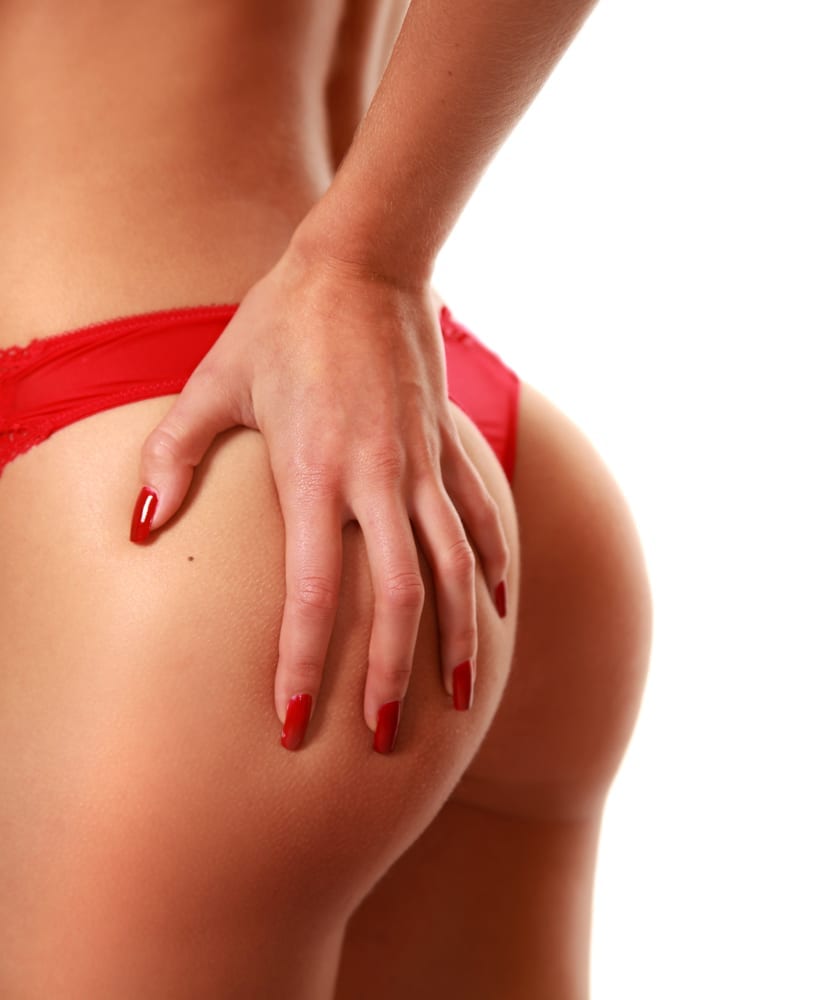 BUTTOCKS AUGMENTATION, more commonly called "Butt Lifts" is one of today's most "in demand" procedures as people of various ages, stages and ethnicities are demanding "ideal buttocks."  You've probably heard of the most popular one….the Brazilian Butt Lift which is the Butt Lift of choice by many ethnic groups.
The important thing to know about today's butt lift augmentation is that each culture has their own ethnic ideals for shape and size.

Here's a basic overview of why people want butt lifts and what's involved for butt lifts anywhere:
People get butt lifts because they want tighter, better, more lifted buttocks
There are various ways to accomplish a great butt lift
Liposuction is typically part of a butt lift procedure
LIPO involves extracting living fat cells from an area of abundance, treating these cells and then meticulously transplanting (by injection) them into designated areas of the buttocks
Liposuction offers these benefits:
1) the harvest area is sculpted…take the fat from a waistline and sculpt a new waist at the same time
 2) the transplant area gets

increased volume, enhanced shape and size, long lasting (permanent) results…

3) a more natural look and feel because your own fat cells are readily accepted by your body
Some people choose implants over fat transfer…or a combination of implants and fat grafting
I use a delicate cannula (collection tube) that selects "ideal sized" fat particles
These fat cells can be used to do just certain areas…or to do the whole butt
Fat cell grafting requires great skill and refined techniques to get the desired results
The most effective Technique involves knowing how much fat to use…not too much and not too little and where to use it
Sitting on buttocks following a butt lift procedure does not affect the staying power of the grafted fat cells….if the procedure is done correctly by an expert
Fat Grafting uses your own living cells.  When done correctly, by an expert, these cells live and thrive permanently in the grafted areas and the area from which the fat is taken…can easily be "sculpted"…so you are getting a "two for one" deal.
TRAINING, SKILL, EXPERIENCE…these are critical factors when choosing a surgeon to do your buttocks augmentation (butt lift).  Choose wisely and know what you are getting.
HOLIDAYS ARE FAST APPROACHING…patients are coming in for a myriad of anti aging treatments.  See my website for complete info on the vast array of age defying options I offer.  Go to:http://www.davinceplastic.com.
WHO GET'S A BUTT LIFT?   men and women  of any ethnicity, who are unhappy with the size and shape of their buttocks, who have an ideal buttocks in mind, who are in good general health and able to have realistic expectations.  This includes mommies, grandmothers, brides and grooms (yes men get them too), models, celebrities, teachers, anyone….who wants a better, fuller, tighter more youthful, more uplifted butt.
WHERE DO WE PERFORM  BUTT LIFTS?  a butt lift augmentation with liposuction and fat grafting and/or implants is an office procedure that requires little to no downtime. Some swelling, tenderness and bruising is common…then you feel totally normal once this is resolved.  Sensation and feeling return to normal after swelling has resolved.
OK…my goal is always to get results that are functional and look as natural as possible. I've been achieving that goal successfully for years and years.
Come in an let's see what you want to do in order to look and feel your best…for the Holidays and everyday!
Steven Davison M.D.
"DAVinci….where we combine the supreme elements of art and surgical science".