COSMETICS containing Mercury are poisonous.  A new FDA update begs your attention. Many face creams manufactured out of country and sold in the US, illegally contain mercury. Mercury causes serious health problems such as kidney and nervous system damage, poor brain development in the unborn and very young children, breathing/respiratory issues and much more.  Children are exposed simply by touching their mommies and putting fingers into their mouths or by breathing in vapors.  ONE EXAMPLE:  A 39 year old woman from California presented with 100 times more than the average amount of mercury in her urine and symptoms of mercury poisoning.  For three years, she and her husband had been using an unlabeled face cream brought in from Mexico.  Other immediate family members (one 4 year old), who did not use the cream, also had elevated levels of mercury.  Virginia, Maryland and New York have reported similar cases.  Mercury containing products have been found in 7 states so far.  Recent FDA investigations  revealed 35 products with unacceptable levels of mercury.
Products most likely to contain mercury:  skin lighteners, anti aging treatments, acne products, lotions and potions to remove age spots, freckles, blemishes and wrinkles. These are frequently sold online and in Latino, Asian, African or Middle Eastern communities.   Other names for mercury:  mercurous chloride, calomel, mercuric, mercurio or mercury.  Avoid them!  Stop using them if you are using them!
Talk with Nora at DAVinci…she can help you find the right products and skin care regimen for your specific needs.

MEDICAL TOURISM UPDATE:  We enjoy many, many international patients here at DAVinci.  They travel to us for the "Premium" procedures offered and because they know we are educated, trained, skilled, qualified and board certified.  They come because they  can place their confidence and trust in us.  They know we perform only within our realm of expertise, using the safest, yet most advanced techniques and world class technology.  They come because they have experienced the outstanding results and…they bring friends and family members from all over the world.  DAVinci has earned that trust and the privilege of serving so many wonderful people!  My patients have good outcomes and amazing experiences. This is not always the case with medical travel…read on.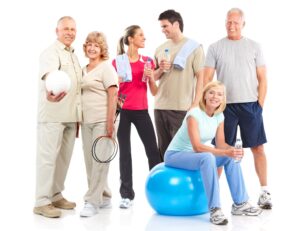 SAD TALE of TWO WOMEN!  Two women took a trip to Mexico in hopes of saving $$$$ on plastic surgery costs in the US.  They were excited about getting Tummy Tucks and Breast Augmentations until it was too late.  Both were excited about the discounts for plastic surgery in Tijuana.  They both knew it was too good to turn down.  The YouTube presentation filmed at Jerusalem Hospital in Tijuana was exciting. They went, they saw and they had surgeries.  The excitement turned to horror when the bandages came off and one of the women saw skin hanging out of her incisions.  Within two weeks both women required medical treatment and hospitalization…one was near death.  They have survived and want other women to take heed!  They ignored certain signs and trusted medical people who clearly were not qualified. Enough said.
BOARD CERTIFICATION…in the United States does not guarantee specific outcomes.  It does ensure that the surgeons' training is beyond the norm, with honed skills, a vast knowledge base, and years of experience.  Please choose carefully…here at home.  The American Society of Aesthetic Plastic Surgery has a find a surgeon option on their website.  If travel to DAVinci is not an option…find a qualified surgeon in your area using this website.

Fall is here!  Are you ready for the Holidays?  Need Brotox, Mommy Makeover, Daddy DoOver, anti aging facial treatments…and so much more.  Come and see me.
Best to You and Yours,
Steven Davison M.D.
"DAVinci…where I combine the supreme elements of art and surgical science."