Lovely Lips for Lovers on Valentine's Day
Valentine's Day is just 2 weeks away and if you'd like to get those luscious lips in time for your hot date, then now is the time to act. Not only will your lips be so kissable, they'll also help rejuvenate your whole face.
PLUSH POUT CUTS THOSE YEARS OUT… A woman's full lips are influential in how young other people think she is. Since collagen reduces as we age, lips normally get thinner, so this perception is a reality for most people. But with hyaluronic acid fillers, like Juvederm, you can replenish the fullness of your youthful lips or even add the volume you've always wanted but never had.
LADIES LOVE THEIR LIPS… It may be the prevalence of lipstick, lip gloss, lip balm, lip tint and other forms of makeup for the lips, but something about loving their lips makes ladies feel more feminine, sexy and confident. Most women's desire isn't for over filled duck lips of years past, but for nicely shaped, soft, naturally gorgeous red lips.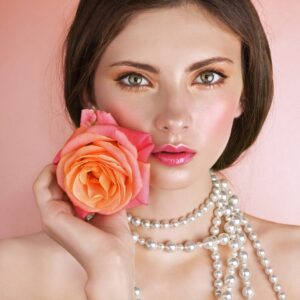 LIFESTYLE CHOICES THAT YOUR LIPS DON'T LIKE… Are you a lip purser? When you're thinking, sipping coffee or smoking a cigarette, this puckering motion can exacerbate those fine lines around the mouth. Along with loss of collagen and elastin, this repeated action contributes to lip lines. Lip lines not only age the face dramatically, but cause the annoying "lipstick bleed" where lipstick will creep beyond your normal lip lines. Other causes of lip lines, loss of shape and lip color include:
Sun damage
Poor skin care
Dehydration
LIP ENHANCEMENT WITH HA FILLERS… Volume can easily be restored with hyaluronic acid (HA) injectables, e.g. Juvederm. Juvederm naturally creates fuller, plumper lips because hyaluronic acid attracts water to the area. It has a smooth texture, and is FDA approved for safety, so this is a top pick for lip contouring. Although the change isn't permanent, it is a safe, natural way to create a perfectly plush pout that can rejuvenate the over all appearance of the face.
GETTING THE RIGHT "LOOK" FOR YOUR LIPS… Lips that look "over filled" can be stiff or bumpy and unnatural. Soft, supple, kissable lips should be in harmony with the whole face. Even small amounts of filler enhance the contours of your natural lip shape. Here are some suggested proportions for a nicely contoured lip:
slightly fuller center part
well curved Cupid's bow
lower lip about twice the size of the upper lip, rather than the same size
LIPS LIKE EXPERT INJECTORS… Achieving luscious, harmonious lips are best accomplished at the hands of an expert injector. I am a board certified physician, specially trained to perform injectable filler treatments. It is crucial to understand the complex facial anatomy, know which product to use, and know how to create ideal results with fillers, such as Juvederm.
Lip enhancements are one of the most popular Valentine's Day treatments I perform this time of year. This quick, no down time procedure can give you those luscious lips that you and your significant other will love. Visit www.davinciplastic.com to schedule your appointment today.
Dr. Davison