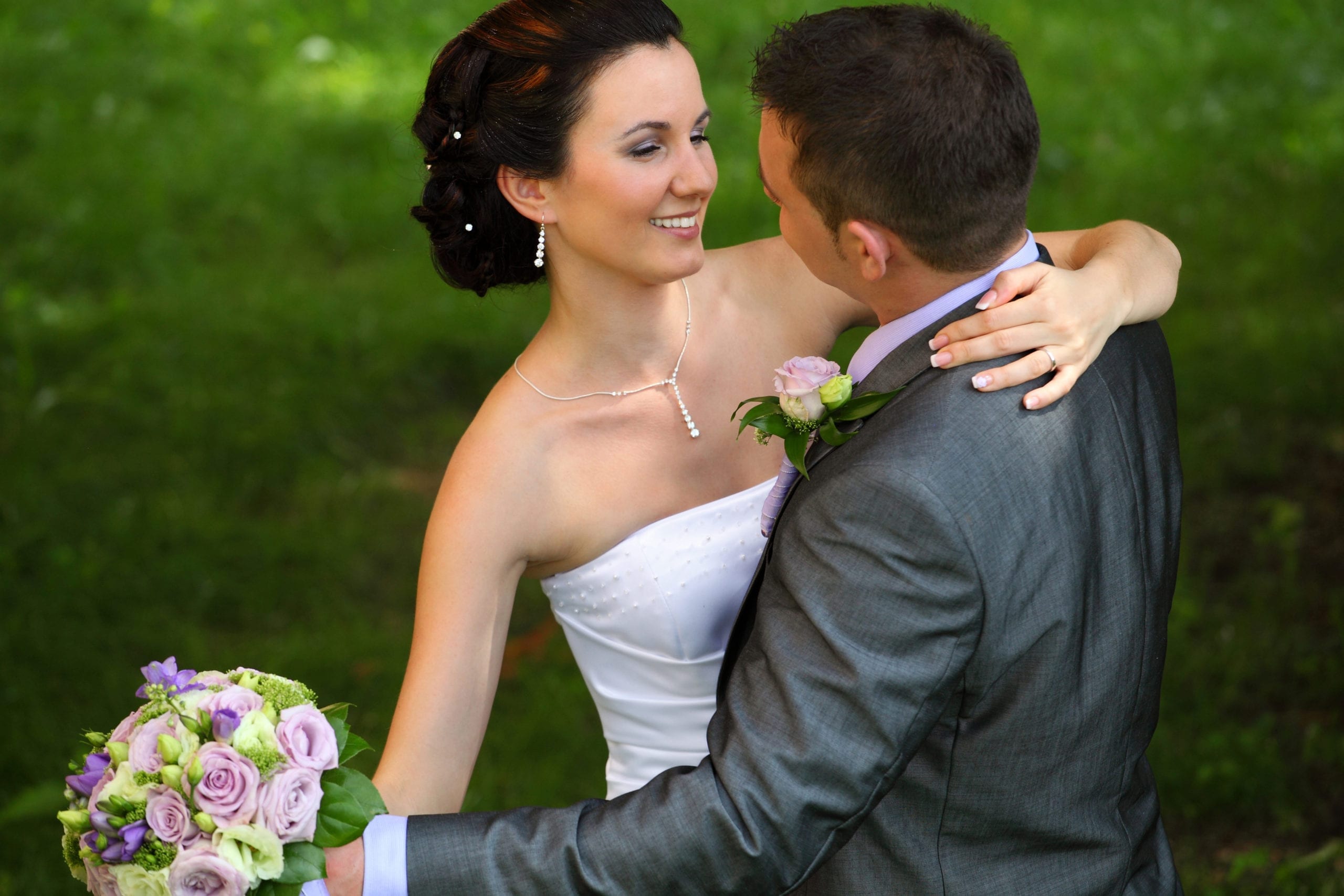 Every brides' goal is to have picture perfect, flawless and glowing skin on her wedding day.  Grooms want to have a clear complexion and be fit and trim with a great upper torso and much more. Today's couples plan and do more together than ever before…especially for their wedding.  So in order to accomplish these goals, you must start a few weeks before your wedding date.  
Brides and Grooms Skin Care plan looks like this:
Use only trusted skin care products…such as Obagi for beautiful, healthy  skin
Perform your skin care regimen daily without fail
Avoid shell fish, limit alcohol, stop smoking and avoid extractions (they inflame the skin) and tanning beds….there is no safe tan!
Dietary:  eat lots of fresh, raw fruits and vegetables,  cut back on or eliminate fried foods, sugar, excess salt, processed foods
Sugar molecules attach to collagen fibers and cause sagging skin and wrinkles
Alcohol causes blotchiness and swollen skin
Excess salt causes puffiness
EAT lots of foods loaded with antioxidants (raw fruits and vegies….must be fresh)
Pure Water….drink lots of it to stay well hydrated and detoxed
Skin Care Regimen…must be daily routine and include:  cleansing, toning, moisturizing.    Exfoliate 1 time per month prior to your wedding.
Sleep…the body heals and renews only during sleep.  Get 7 to 8 hours a night.
Deep Breathing….stop and deep breath several times everyday
Crying…avoid crying the week before your wedding to avoid red eyes and puffiness
Lighter Makeup…Brides …lighten up on makeup and let your skin breathe
Facial….get one a few days before your wedding day…focus on smoothing, exfoliation and hydration
Wedding Day gel mask….lots of water….lots of deep breathing! (apply a gel mask that morning to clarify and smooth your skin….drink plenty of pure water and breathe deeply.
Beautifying Procedures Brides and Grooms Love!
Many brides and grooms want to look their absolute best on their wedding day…for those perfect photos, lasting impressions…and cherished memories.  The most popular procedures they choose include:  Tummy tucks, Facial Fillers, Lipo/Abs sculpting, Spa procedures to help transform troubled, aging skin to look and be more youthful,  Lip augmentation to get beautiful, sexy lips….Nose Jobs, Breast Augmentation or Reduction and others.
Today's Couples Stay Younger Together…
Men and women arrive together to tailor their age defying programs!  The days of women showing up alone, having a breast procedure or facial rejuvenation treatments and then hoping no one notices right away….those days are long gone.  This is a new day! Husbands and wives, brides and grooms are scheduling appointments together and planning their age defying, beautifying treatments….together.  It's lots of fun for all of us and so rewarding.
Society demands it…Men and Women want it!
Health and wellness that achieves wonderful youthful results incorporated with small procedures, started early enough to reverse early signs of aging.  We now thoroughly understand the aging process and the timetable at which visible signs of aging will occur.  In response to that, we can do small things early on and absolutely reverse and slow down the process.  Treatments like injectable facial fillers such as Juvederm, Botox, Obagi skincare products that work from the cellular level to create healthy skin from the inside out and other options.
Lots of Options for everyone…
These are just a few of the many ways you can prepare for your big day…but you must start now.  Come on in and let's get to work on your personalized plan so you'll be ready.  Visit my website for ideas and procedure overviews: https://www.davinciplastic.com
Helping people be their healthiest and most youthful is what I do best!
Steven Davison, M.D.
At DAVinci…I combine the supreme elements of art and surgical science.