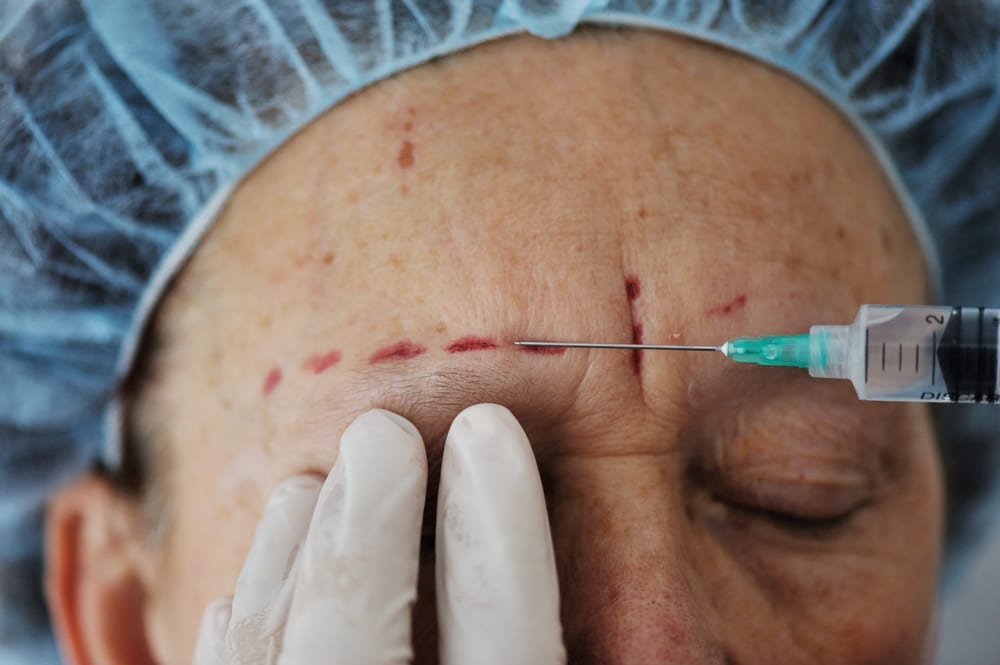 Botox is not new.  In fact, it's been used worldwide for decades for both functional and cosmetic treatments. Botox is currently approved in 85 countries for at least 25 medical treatments such as Bell's Palsy, Blepharospasm, Elbow muscle stiffness, chronic migraine headaches and many more. There are in excess of 2300 publications devoted to Botox alone.  I have recommended it to my patients since it was first approved and proven safe and effective.  I effectively use it to treat Bell's Palsy symptoms from which my patients suffer.  Botox used to treat Bell's Palsy symptoms is for "functional" purposes, not to be confused with the many "cosmetic" uses for Botox.
Botox® and Bell's Palsy…Botox injections have given many thousands of people, worldwide, relief from the pain and suffering caused by Bell's Palsy for over 2 decades now.  Here's how it works:
Botox has proven to be one of the most effective treatments for partial facial paralysis and Synkinesis caused by Bell's Palsy
Botox injections give great relief from the pain and symptoms
It restores facial symmetry and overall facial comfort
Botox injections paralyze the overactive muscles and allow them to be "retrained"
Botox allows for complete neuromuscular and brain retraining in Bell's Palsy cases
Botox alleviates the pain/discomfort from Synkinesis
Botox treatments are done in office with no downtime
Reduced muscle action is noticeable within 12 to 18 hours post injection with maximum results seen by the end of the first week after treatment
Topical anesthetics can be used on sensitive facial areas for more comfortable treatments
Maintenance treatments (well spaced) have proven to increase the duration of effectiveness during retraining therapy
Side effects from Botox injections may occur…but are rare
Synkinesis is pain and discomfort caused by nerves that have regrown into the wrong facial areas thus causing misdirected muscle responses. This occurs during the recovery phases of Bell's Palsy when the regenerating nerve fibers initially migrate through a common channel called the main nerve trunk.  These soon divide into branches bound for the brows, eyes, cheeks, lips, neck and these migrating fibers are forced to select a path.  Sometimes, some nerve fibers earmarked by the brain for a particular function, may ultimately choose the wrong path and grow in the wrong location.  When this happens, for example, fibers responsible for smiling may grow to the muscles at the corner of the mouth and eyelid thus causing lip movement and eye closure instead of a smile. These are abnormal, hyperactive functions called Synkinetic function. These responses include "tears" when laughing or chewing, abnormal blinking when talking or chewing and other discomforts. Botox injections have proven very effective in hosts of patients suffering with Bell's Palsy and other neuromuscular disorders.
Asymmetry (facial) resulting from Bell's Palsy is one of the top reasons patients seek my treatments.  Botox, when injected into isolated spastic muscles reduce the synkinesis symptoms allowing for retraining of the brain and muscles while the Botox blocks the nerve/muscle actions.  Physical Therapy is typically coupled with the Botox treatments for ultimate results and the ongoing retraining process. Visit my website and go to the "UTube" presentation I've put up: https://www.davinciplastic.com.
If you or a loved one is suffering from Bell's Palsy pain and discomfort let's talk soon.  There is safe, effective treatment used by millions of people.  You can get it too!
EXPERT INJECTOR…this is critical for any injectable procedure.  I am specially and maximally trained, certified and recognized worldwide as an "Expert Injector."  People travel from around the globe for my highly specialized, premium treatments.
REMEMBER THE FUN in the SUN TIPS:  HATS, WATER, SHADE without glare, SUNSCREEN, ANTI OXIDANT SNACKS/DRINKS, UMBRELLAS and a sensible time frame.  Now, go have some fun!
Best to You and Yours,
Steven Davison M.D.