3 Minute Read:
Breast reduction is a common plastic surgery procedure with one of the highest satisfaction rates. While many patients do it for cosmetic reasons, others seek the surgery to relieve themselves of chronic pain and other debilitating symptoms of having large, heavy breasts.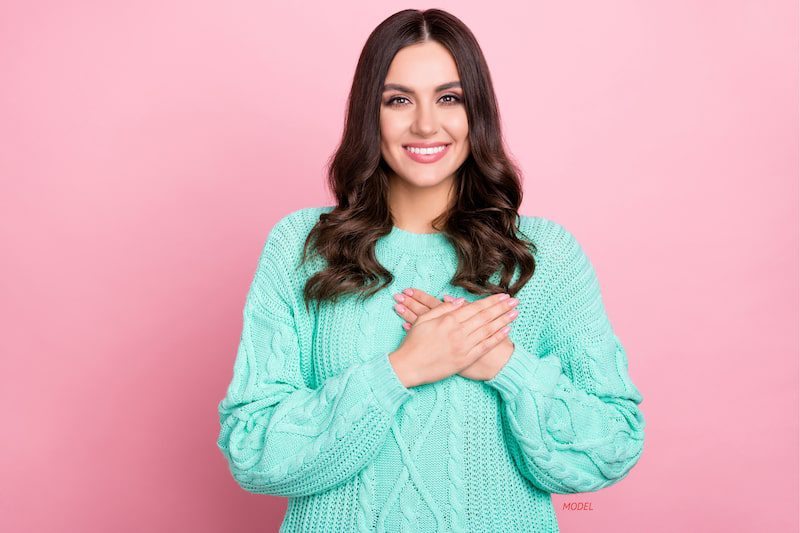 If you have surgery planned or are looking to undergo breast reduction, you are probably excited to finally take the weight off your shoulders and have breasts that are more comfortable to live with.
It is important to plan ahead and spend some time getting certain aspects ready before going for surgery. Here are some tips for preparing for your breast reduction.
1. You May Need to Lose Excess Weight
If you tend to carry extra weight, your plastic surgeon may recommend you lose the extra weight to reduce the risk of complications and ensure the most optimal results. Losing weight later can affect the results of your surgically reduced breasts (such as creating sagging breasts which may require an additional breast lift). You want to achieve a steady, healthy weight before the surgery.
2. Get Your Health in Order
Optimal health is necessary to be a candidate for a breast reduction procedure. Before your breast surgery, you may be asked to complete various lab tests to gauge your overall health or get a mammogram to ensure a baseline for future testing. You will be advised on what you can and cannot take medication-wise.
More importantly, patients are advised to maintain a healthy lifestyle by increasing their level of exercise, eating healthy, taking vitamins and supplements, hydrating, and cutting down on alcohol.
3. If You Smoke, It Is Time to Quit
If you are a smoker, you will have to quit the habit before and after the surgery. Your surgeon may recommend that you quit at least six weeks before your surgery. Smoking restricts blood vessels leading to reduced blood flow, which can delay healing. It also increases your risk of complications, so it is important to stop to ensure you have the best surgical and recovery experience.
4. Arrange for Transportation
Breast reduction surgery is often performed as an outpatient procedure, meaning you will need to arrange for a ride home after surgery. You will be in no position to drive, so make sure you talk to a friend or family member in advance to take you home.
5. Enlist Some Help During Recovery
Following your surgery, you will need to take a few days to rest so that your body can heal. Extra help is needed around the house to tend to kids, house chores, and other activities while you recuperate.
Curious About Breast Reduction Results? Look at Our Previous Satisfied Patients!
Many women know that they are unhappy with their breasts, but not all know which breast enhancement surgery is right. Check out our breast reduction before and after gallery to see if the possible results are what you want for yourself.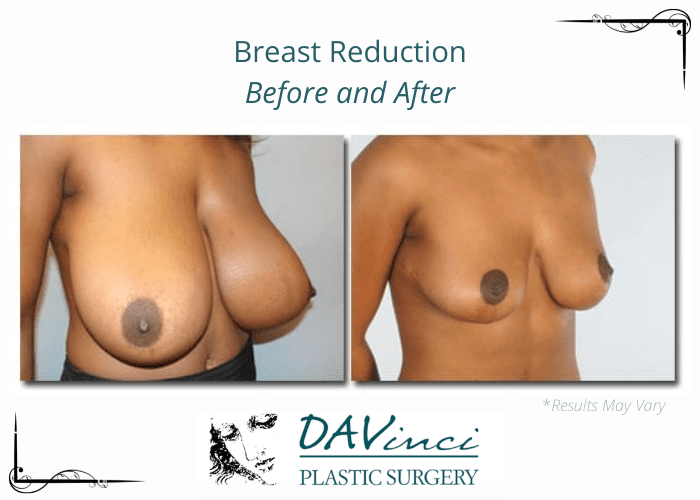 Think It's Time for a Breast Reduction?
Our experienced board-certified plastic surgeons are here to help you with anything you may need before, during, and after your breast reduction. We hope to make your entire experience as seamless and comfortable as possible every step of the way. Contact us at 202-966-9590 or fill our online form to schedule your consultation.